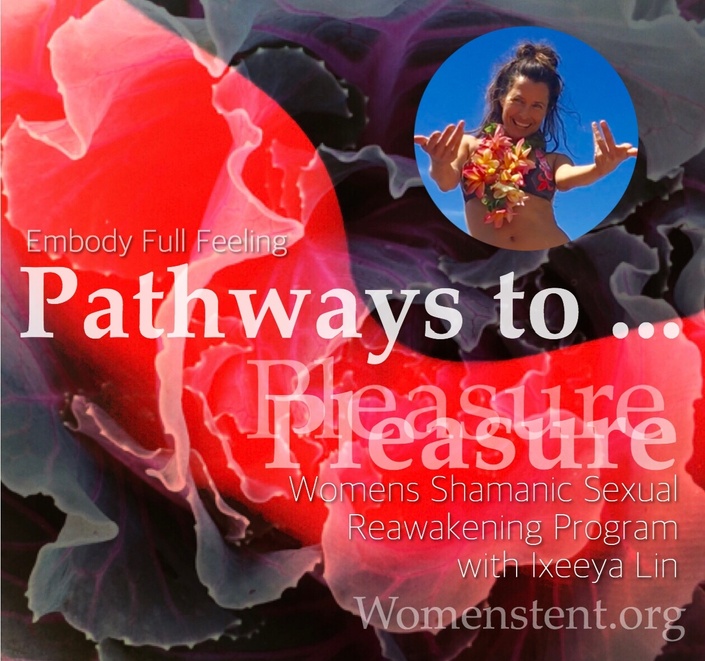 WOMB DANCE: PATHWAYS TO PLEASURE
Access more spiritual, bodily, pleasure. Live more ecstatic through sensual dance and shamanic embodiment practice.
Watch Promo
Enroll in Course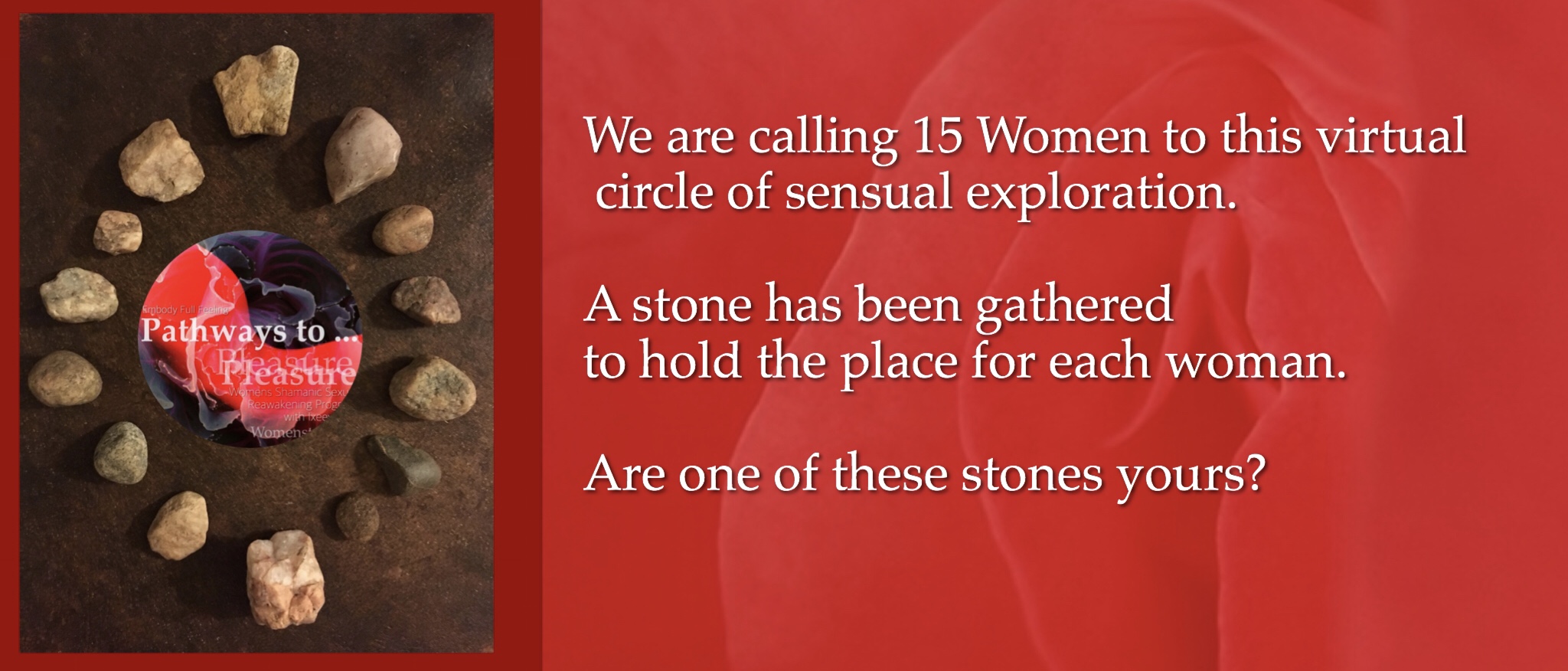 We gather these stones from the womb of the earth to create a sacred container to hold the beauty and sensual flow of our feminine essence. The stone circle reminds us we are the embodiment of the sensual power of the elemental forces. Each element a path to deepening our sensual expression and embodied pleasure.
Pathways to Pleasure
Learn to dance your way home to pleasurable oneness.
Our sensual sexual wholeness is a divine dance, through our emotional blocks, enhancing orgasmic living and creating potent embodied rituals.
We help women break free from societal sexual pressures and expectations to learn her authentic ecstatic connection with her body and the earth to be comfortable with all she finds pleasurable and inspiring!
It is a new layer of embodied empowerment every woman deserves!
Learn about your body and her authentic sensual dance of pleasure!
A 5 Week Course on how to live more embodied with deep pleasure and spiritual depth.
Pathways to Pleasure...is a 5 week women's group to help you unwind overwhelm and discover holistic pleasure through sacred dance, shamanic ritual, yogic philosophy and somatic exercises.
We help you to explore your feminine sensual essence and vital creative sexual energy in a celebratory and holistic way.
Pathways to Pleasure is a libido lift!
We give you teachings and practices to help you release old blockages, restore vitality in your body and cultivate more life force to bring spiritual epiphany into everyday.
---
We Will Be Ready
to Open the Temple Gates
July 7. 2019
Sundays... We invite you to view the PreRecored Videos Live with US to be supported by the community of women to show up for class. And ask your questions in between teachings.
All 4 teachings are recorded and available for you in our on line class room to go at your own pace or to rewatch whenever you want!
Wednesdays 4:00 Pm MT: We have a weekly Q and A Group Coaching with Ixeeya.
This is sister time to learn and connect with other women on these juicy topics.
---
Our Course Story and our Why...
Deep pleasure and spiritual intimacy is a personal practice.
Our pleasure is so important. It helps us to relax and release stress.
It builds the immune system and even helps us to breathe better and feel more hope and faith.
But best of all, a tantric, full-body approach to pleasure helps us to discover and explore spiritual unity. Unfortunately, our culture has largely forgotten what deep pleasure means and how to access it.
As women, we have been taught to apologize - for taking up space,
for every imperfection, for simply being who we are.

The rhythm of today's culture keeps us stuck in our heads, creating numbness and overwhelm and preventing us from coming home to our bodies and deep feeling.
How can we expect to feel 'sexy' when we're exhausted from a long day of work or from keeping the kids as safe and healthy as we can?

How can we expect to live an ecstatic and joyous life when our moments are ruled by stress and obligation?
How can we truly find pleasure when we are programmed to apologize for our very existence?
There is so much shame and guilt associated with pleasure, especially for women.
That's where the apologies come from.
Only when you believe that you are worthy of pleasure will you cease to apologize on reflex for your very existence.
You are worthy of pleasure, dear woman, worthy of the kind of pleasure that exceeds everything you ever associated that one simple word with.
Lets take the time to reprogram our minds and bodies together!
Pathways to Pleasure was created to do just that!
Is it the hot, throbbing rhythm of two bodies entwined in sexual ecstasy? Sometimes.
But that is an incomplete and limited view of pleasure.
Pathways to Pleasure is your opportunity to expand your view of pleasure to something much larger than simply sex, something deeply personal and gorgeously sacred.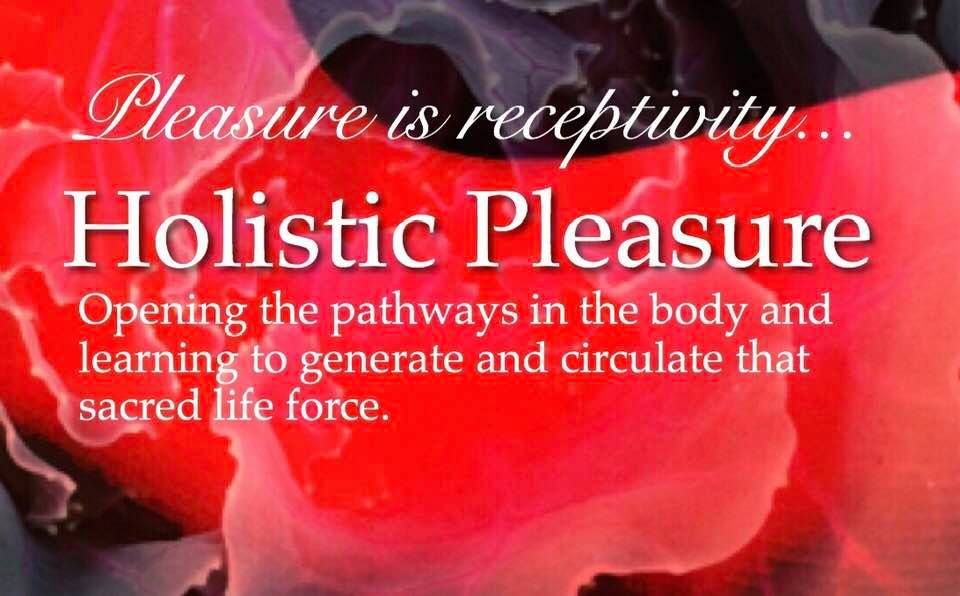 ---
Pleasure can be...
The sight of a magnificent flower in full bloom.
...the feel of your hips swaying to music you love.
...the sound of your breath. The sound of your unlocked womb voice.
It can be the reverence for the Earth beneath your feet, the trees surrounding you, the water lapping the bank, and the Earth returning the compliment.
...the gentle weight of your own intention, turbo-charged by emotion.
...the confidence of knowing how and when to employ your sacred sexual toolbox.
Pleasure is a holistic experience, an infinite resource just waiting to be explored.
Pleasure is receptivity, the play of energies between the heart and the pelvis.
Pleasure is a personal discovery, a unique reunion that awakens and circulates life force energy through our body and mind.

The first step to reigniting that sacred life force is unwinding blocks that keep you from accessing your divine sensual essence.
Guilt, shame, fear, self-judgment - all of these overwhelm the nervous system, creating numbness and frustration.
Movement and touch practices pull us out of the disconnect from our bodies and instead create receptivity and that soft presence with self.
Being orgasmic really means being receptive, but that requires working through those blocks before we are able to access our full potential for pleasure.
It's so worth it, though. Because the beauty of pleasure, dear woman, is that there are infinite paths to reach it.
We are taught that to enjoy pleasure, we must start at the pedestal of the 'ideal woman.' Yet the self-judgment of that expectation keeps many of us from ever reaching the top of that pedestal, and so prevents us from fully exploring our erotic potential.
Luckily, this pedestal is NOT the only launching pad to pleasure.
The real launching pad is exactly where we are, in all our glorious messiness and imperfection.
We start our path by grounding into the senses and into the beauty around us to find the expanded joy of holistic pleasure. We ground down into our sacred pelvic womb bowl to unwind from the core out.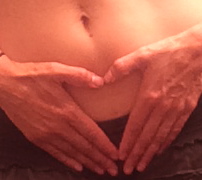 We unwind these blocks with with breath, with music and dance, with adornment, touch, play, and shamanic practice.

From there, you are well on your way to orgasmic living and a regular practice of holistic pleasure.
This course combines all of these elements in five weeks designed to help you find and walk your own unique pathway to pleasure and to begin to integrate that pleasure into your everyday life.
This is not just a course for those who want to focus on hot sex with a partner, though that will certainly be a side effect if you want it to be.
It is for women who long to dive into their full succulence and unapologetically enjoy the hell out of life.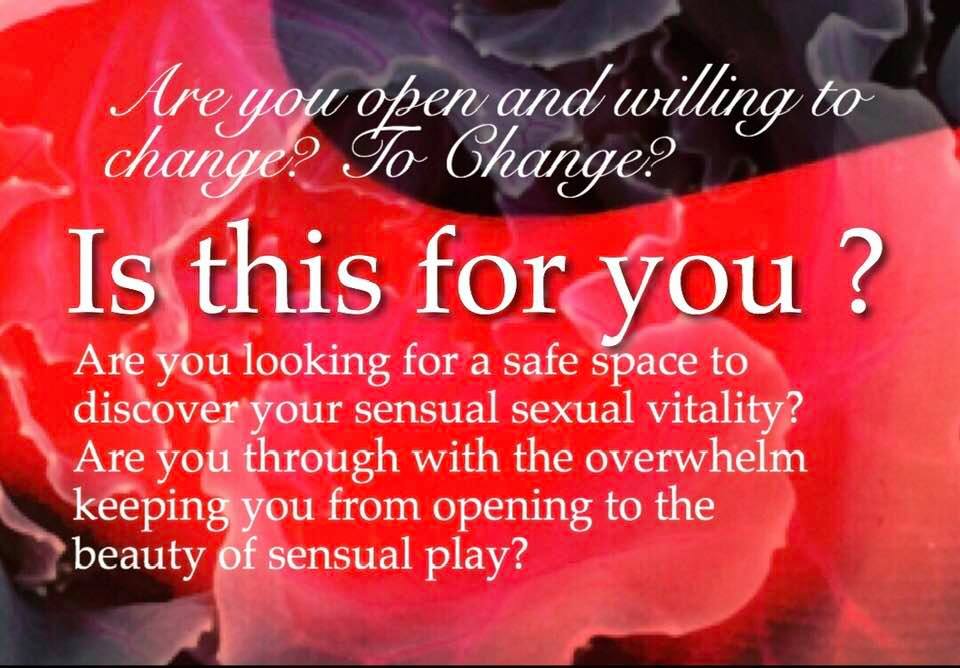 Whether you are a virgin just beginning to explore your potential for pleasure or a mother-to-be, a single mother or wrestling with the changes of menopause and perimenopause, this will help you rediscover your sensual feminine divine genius.
Pathways to Pleasure is for mothers, daughters, grandmothers, entrepreneurs, women healing from trauma, artists, healers, explorers, dancers, caregivers, women with well-established careers and those just starting out.
All we ask is that you show up with an open mind and a willingness to commit to your own worth.
Pathways to Pleasure was designed to be a safe place for women to discover their sensual, sexual vitality and spiritual intimacy in the company of others making that same exploration.
The private Facebook group and weekly Q&A calls are designed to build a celebratory, supportive community to help you thrive, because the feminine truly comes alive with connection.
---
Are you Called ?
Our Next Launch is July 7

This 5-week course combines pre-recorded and live online sessions for a potent combination of theory and practice. Each lesson is taught through an embodied shamanic yogic lens where you are guided into full embrace of your authentic emotions and full intimate depth of your spiritual self.
Your course includes:
Weekly LIVE 2-hour ( Sun. Mornings 9:30 am MT) teachings with slides, which is later broken down into four individual videos for convenient rewatching.
LIVE mid-week Q&A with Ixeeya and the other women on the course. Held on Wednesday Evenings 4pm MT. This is our sister share time.
20-minute personal initial consult with Ixeeya.
Private Facebook group to facilitate easy community connection.
Spotify playlists
Downloadable workbook
Weekly love notes and pleasure practices
Private end-of-program consult with Ixeeya
Guest teachers and Interviews
End-of-program goodie bag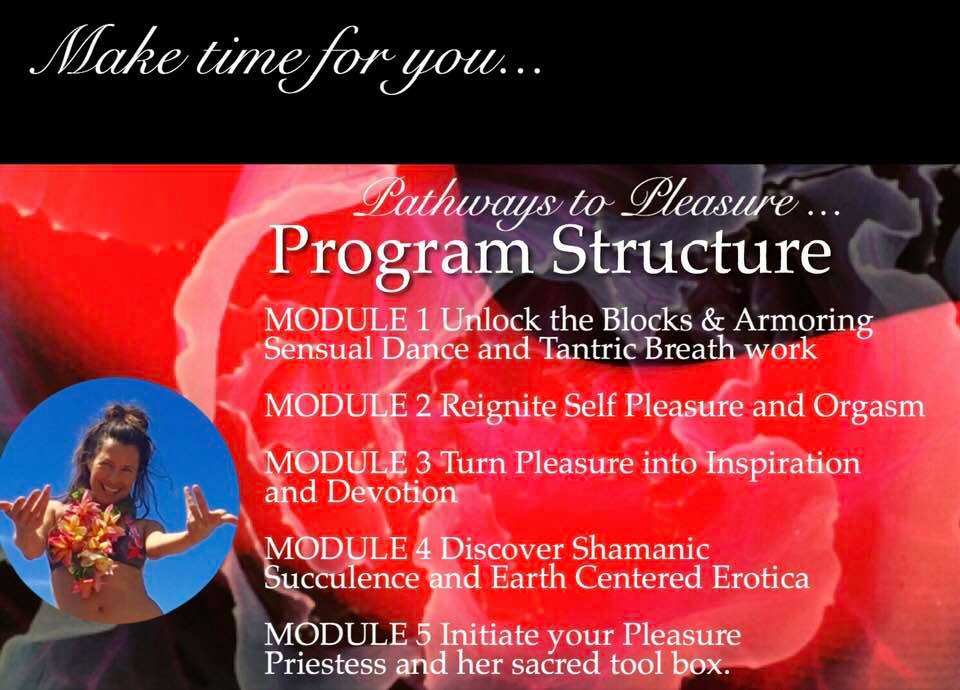 ---
---
Module 1
Unlock the blocks: Sensual Dance and Tantric Breathwork
- Use sensual dance to deepen awareness
- Learn to listen to your body for cues, messages, and emotions
- Discover the power of your breath
- Shift shame and numbness into feeling to expand perceptions of pleasure
---
Module 2
Reignite Self Pleasure and your Orgasm
- Redefine Orgasm and Female Ejaculation
- Get your sexy on with erogenous zones and undulation
- Learn pelvic anatomy of pleasure
- Reawaken through yoni massage
---
Module 3
Turn Pleasure into Inspiration and Devotion
- Explore Yoni and Lingum worship
- Use creative life force energy to adorn and create
- Embody the spiral dance of inner radiance
- Reclaim the joys of body adornment (Yes, you will have to go shopping!)
---
Module 4
Discover Shamanic Succulence and Earth-Centered Erotica
- Learn shamanic sex magic practices
- Discover moaning magic (the amazing benefits of opening your primal womb voice)
- Exploration of Eco Sexuality: enjoy Earth as lover
- Explore pleasure as prayer
---
Module 5

Develop your Pleasure Priestess and her sacred toolbox
- Learn the nitty-gritty on Jade Eggs, Vibrators and Dildos
- Discover the art of feminine receptivity through the dance of infinity
- Pelvic root yoga and revitalizing communion
- Turn sex into ceremony and orgasm into prayer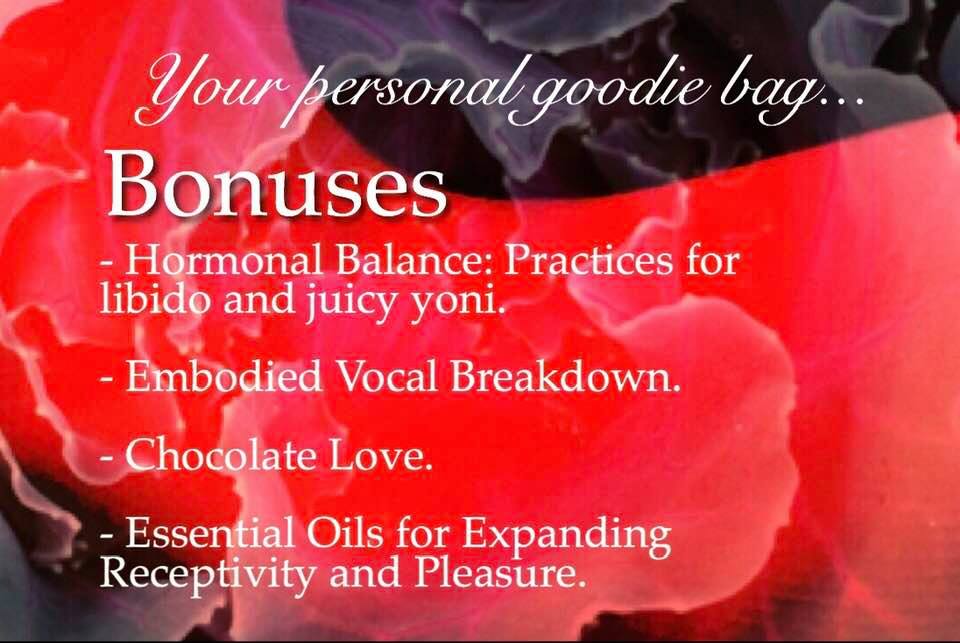 Feeling the Call?
There are 2 ways to join us.
A one time payment or an easy 3 month payment plan.
Secure your space now for a Fabulous Personal Summer Practice Retreat!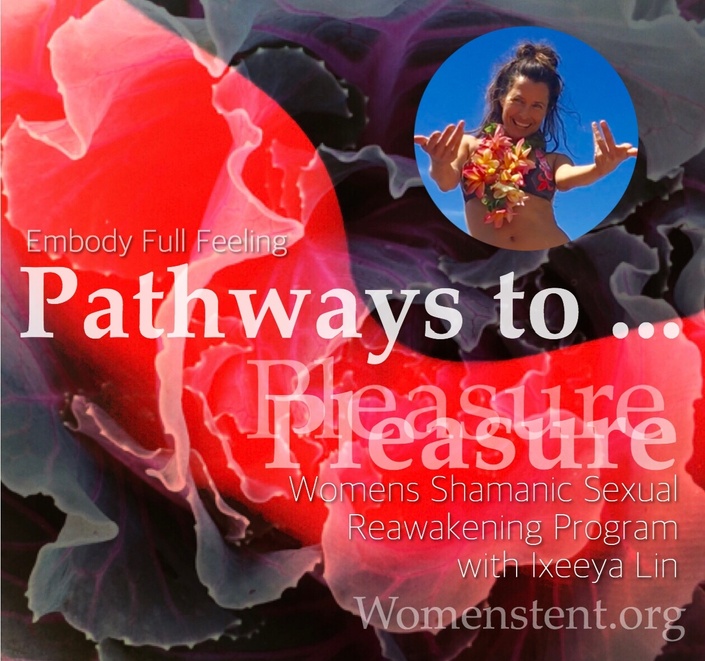 WOMB DANCE: PATHWAYS TO PLEASURE
Access more spiritual, bodily, pleasure. Live more ecstatic through sensual dance and shamanic embodiment practice.
Watch Promo
Enroll in Course
Meet Your Guest Teachers !
---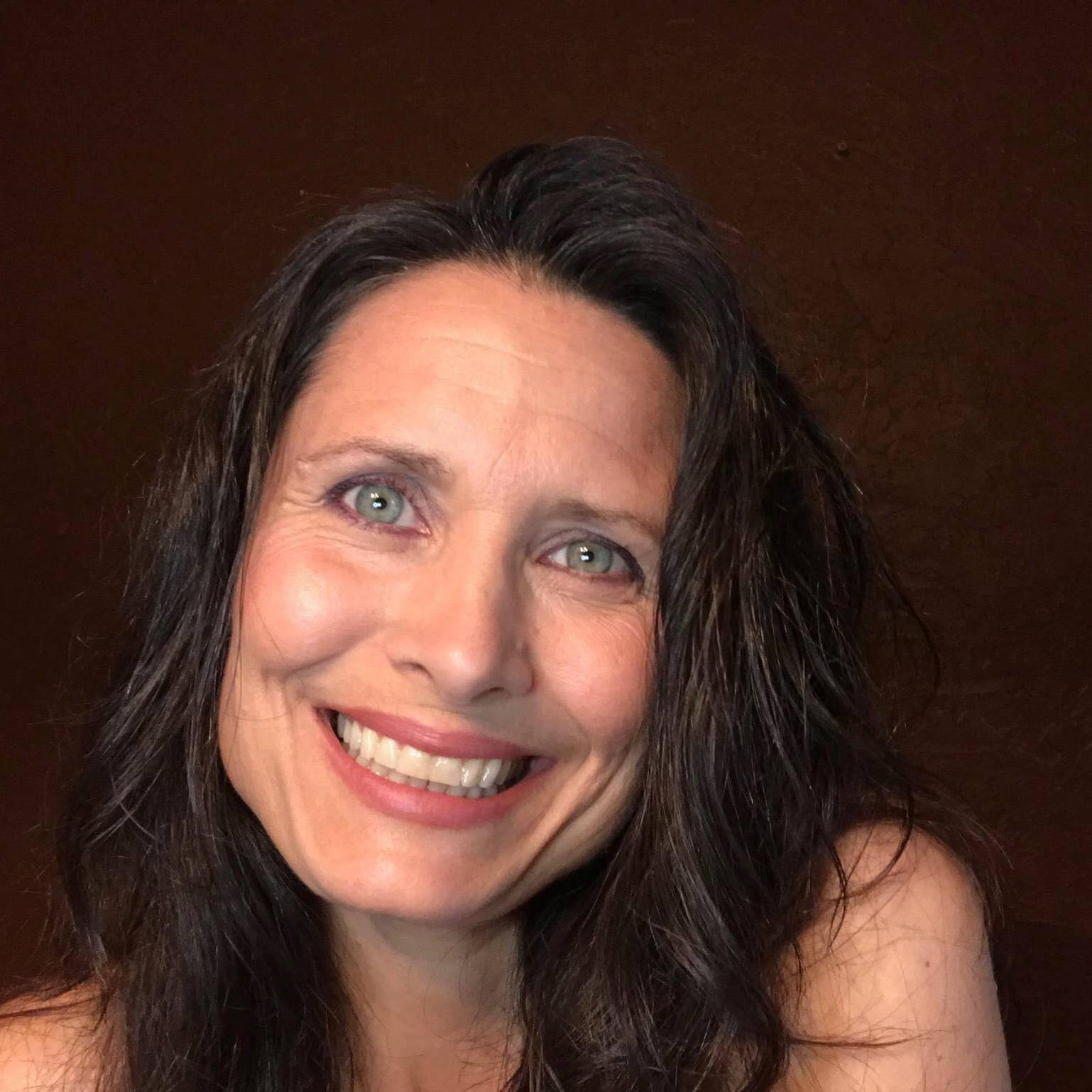 The Fabulous Rebecca Abraxas: ( yes we are twin sisters!)
Rieki Song Bird and Vocal Healer!
Mastering Your Vocal playground for Optimal Singing Pleasure!
This video training will explore ways for you to become aware of your physical vocal instrument for more possibility with making sound. Somatically you will be guided to sense what is happening when you make sound. Awareness is the mother of freeing your voice. You'll get practical vocal techniques, as well as vocal awareness insights to have more fun with your voice!
Rebecca Abraxas has been playing with wellness and voice since graduating from college with a B.S. in Exercise Science/Wellness education in 1993. She has spent 25 years exploring her voice through songwriting, as well as using her voice as a personal growth path. Today, Rebecca is a Master in Holy Fire III Karuna Reiki and Usui/ Holy Fire Reiki. She has been certified as an Access Bars energy work practitioner, Yoga teacher, and life coach. Recently, Rebecca has developed, Vocal Reflection Therapy, a unique coaching style that empowers clients to discover the power of themselves through vocal technique, vocal awareness, energetic processing.
---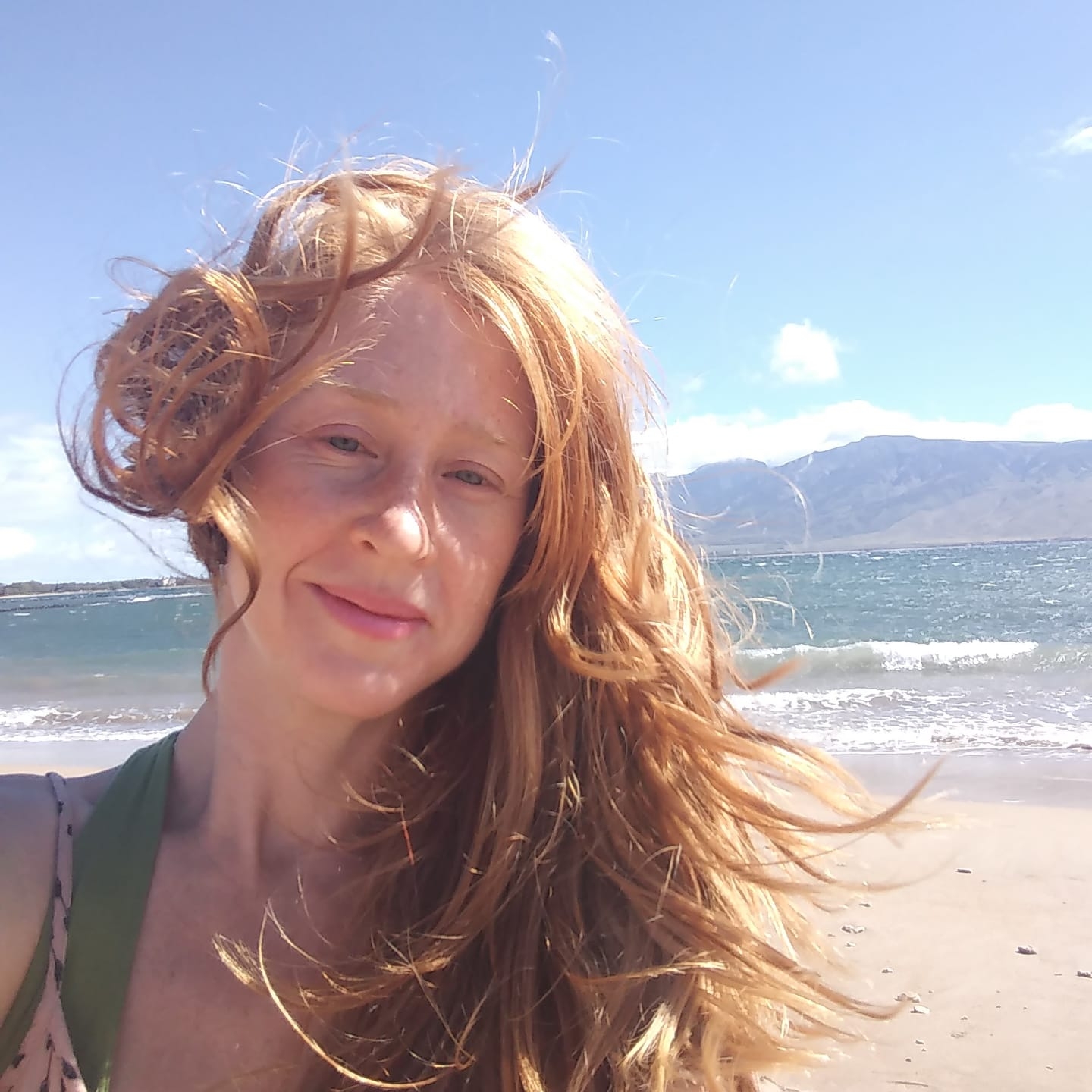 The Fabulous Jordan Elizabeth
of Revitalize Womens Wellness
Will be sharing her love and expertise on how to work effectively and safely with essential oils to support emotional balance receptive and sensual womb love!
Each Woman will be blessed with a 10% coupon for their very own Young Living Starter Kit!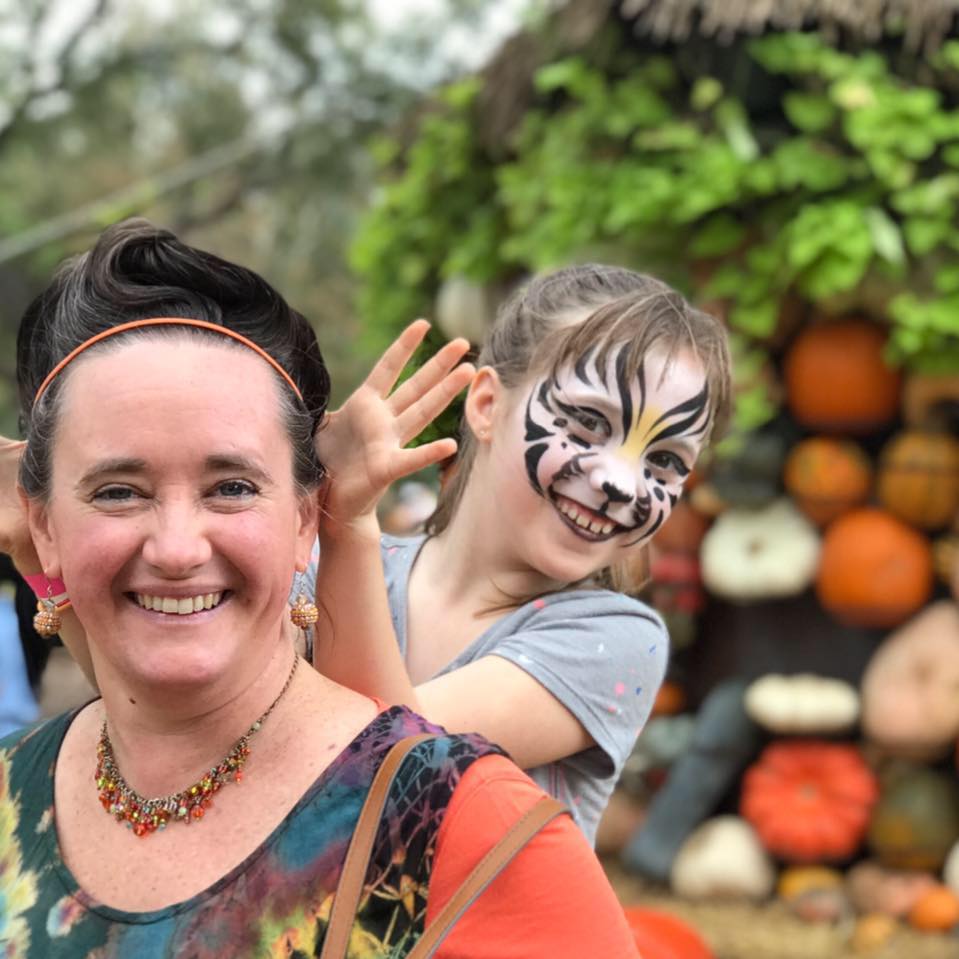 "Ixeeya has a true calling to serve women: her intense dedication to her Healing Arts practice combines with her integrity, curiosity, and compassion to make her a potent teacher, leader, and visionary. Her offerings are unique and original, but based in old (even ancient) folkways.
She's fun, sexy, lively, sure to stir up the crud at the bottom of the pond."
Mother of a spirited little girl, Professional Clown, Massage Therapist, Ceremonialist and Officiant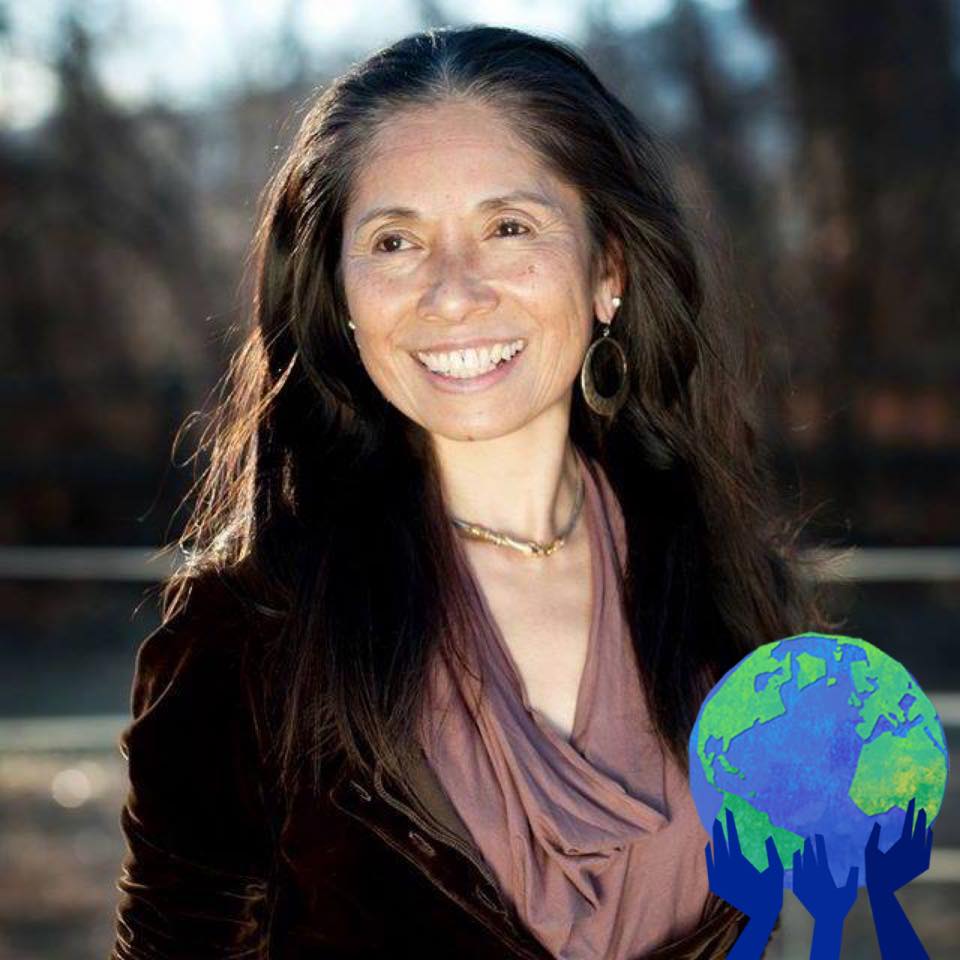 "Ixeeya's work is outstanding. I have studied with her for over six years and have gained a great deal of knowledge. I have a better understanding of myself, my body and women as I learned to embody my energy circuits through her dance with the sacred symbols.

"Her shamanic healing work is powerful, particularly the uterine massage, vital for women's self-care. Even after one session, I experienced a profound feminine vulnerability that lead me to a core source of strength, beauty and tenderness.
"And what a homecoming experience it is to deepen my connection with other women as we address mainstream cultural encounters of insecurity and competition with candor. Ixeeya's acute sensitivity to subtle energies lends her the masterful ability to hold a safe and empowered space that promotes an open hearted educational process to rediscover women's culture. Thank you, Ixeeya...I am deeply grateful for your wisdom, courage, and commitment to women of all culture."
R. Magdalene Canyon
Licensed Skin Care Professional for Maganda Health & Skin, mother of a beautiful young woman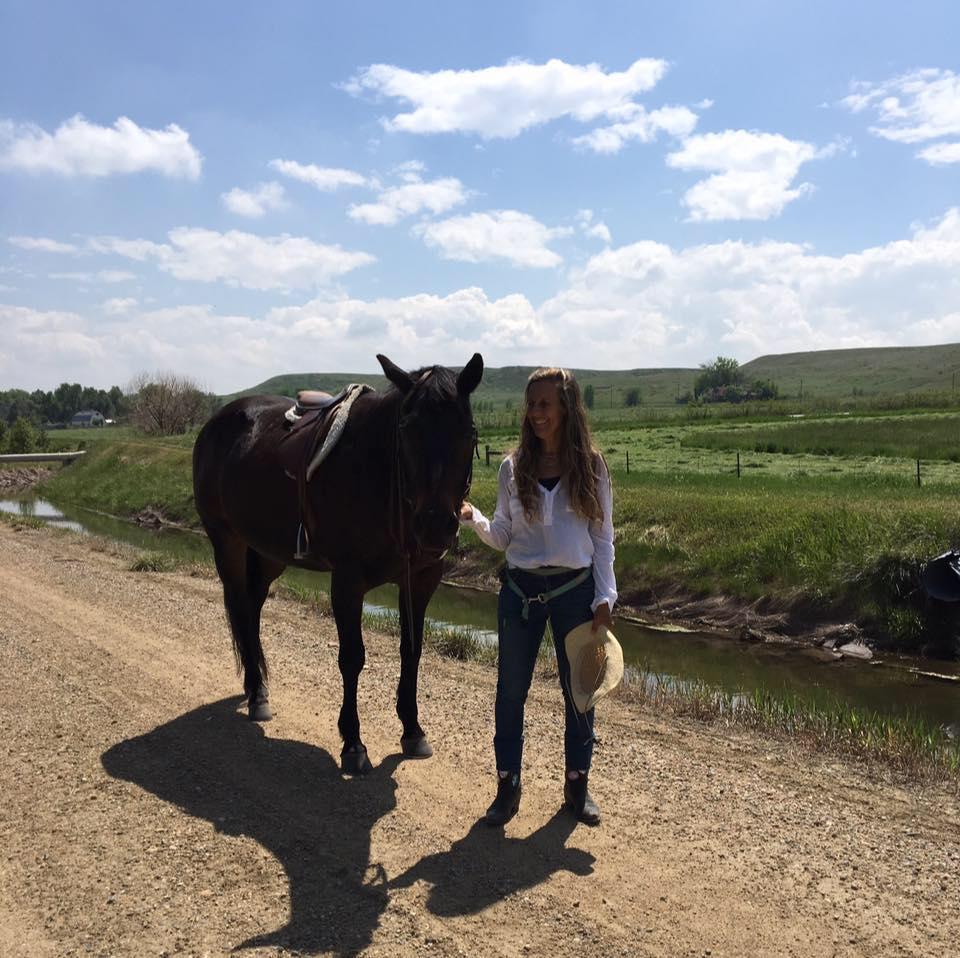 "Ixeeya's passion for ceremonial dance is infectious. Her standards of alignment and integrity from the lineages she borrows from are impeccable. Inquiries are always welcome and encouraged . Ixeeya encourages her students to let the material shared in class filter into all areas of life. Class does not end when we depart the immediate company of Ixeeya's instruction.
"One of the things I appreciate most about Ixeeya is her continual study of the science and spirit of both anatomy and alignment. Whether Ixeeya is teaching a yoga posture, working with sacred geometry in dance or massaging a client, her sensitivity to working as a conduit for healing and health is profound. As a woman who had never paid much attention to the cycles of the feminine body before meeting Ixeeya Beacher, I was elated to learn of the deep connection a woman's spirit has with the cycles of nature and the astral universe (the moon).
"Ixeeya is gifted in all that she brings to the world of bodywork, movement and healing."
Marci K. Marchand
MA, mother of two girls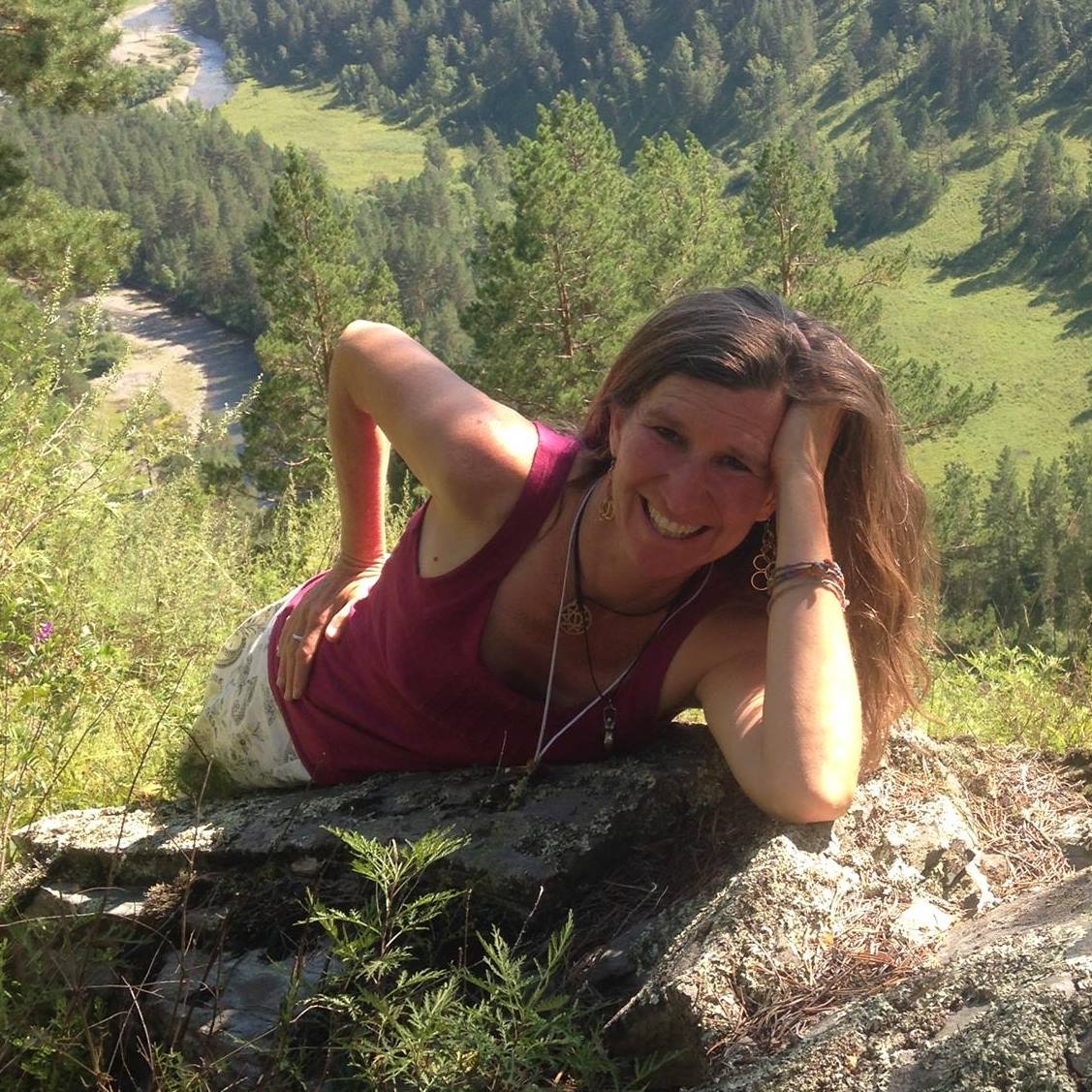 "Thank you for being the amazing, embodied, sacred goddess healer that you are.
Every time I do ritual dance with you I connect with my truest, deep-knowing, passionate self. Our ceremony at the Star House last night (and every ritual I've done with you) helped me reconnect with who I really am and reminded and inspired me to live from that place - such deep nourishment in these busy, disconnected times. I so appreciate all the years of study, practice, listening, and weaving you've done to be able to gift us with such unique and potent offerings.
You truly are an inspiration in my life and I feel blessed to be in sisterhood with you."
- Lorene Wapotich
Herbalist, Rites of Passage guide, Feet on the Earth Nature Based programs
Your Instructor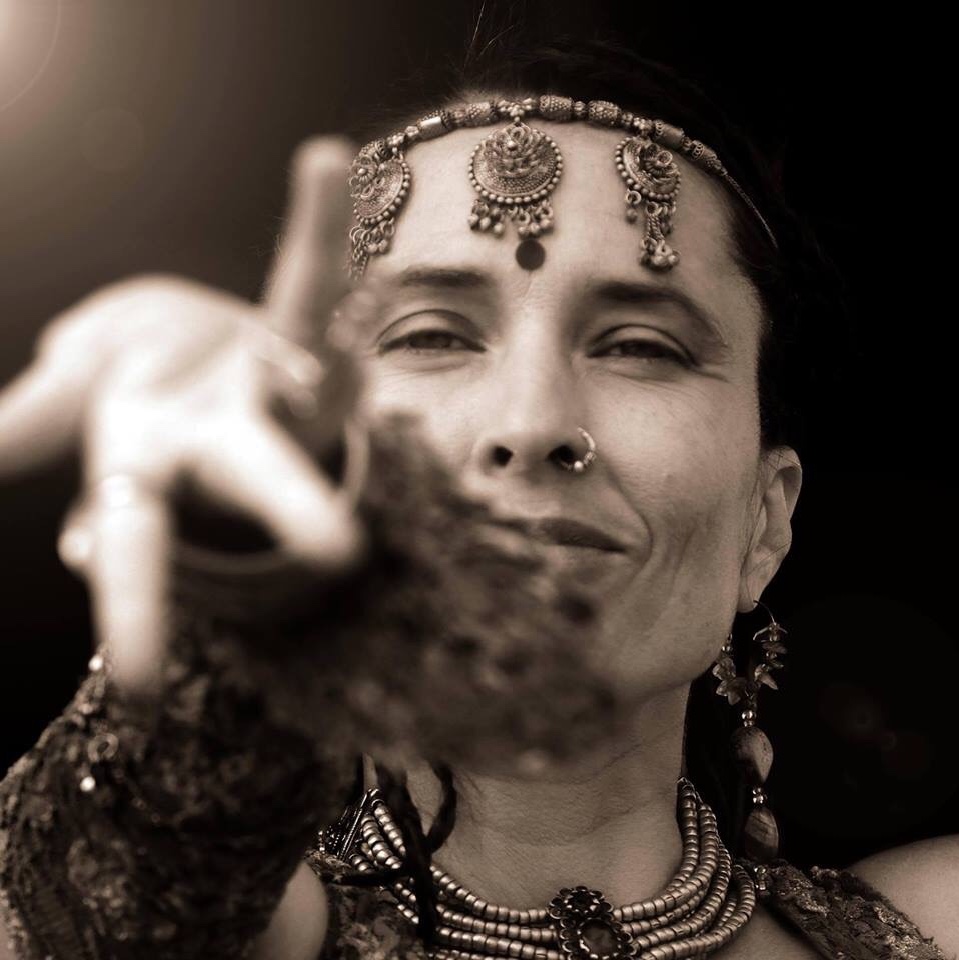 I heard the call to gather with women over almost 20 years ago, during a very tender time of awakening. It was a time of healing the disempowered shame and abuse that I carried with me since childhood, which repeated over and over again until I was willing to notice the patterns and begin to listen and make change happen.
I began to learn about women's culture through somatic healing and a personal trip to India in the late 90s.
My life unfolded from there and I was held and mentored by powerful, heart-centered, wise women.
Apprenticed in the sacred arts of the feminine through global sacred dance, womens yoga, womb healing, shamanic methods and ceremonial sacred arts training I healed. They healed me and initiated me to help other women heal too.
I learned not only how to heal, but also to turn my experiences and stories into art and inspiration that motivated me to help other women to do the same. I was blessed to tour the world sharing my art and dance, listening to women's stories.
These stories touched be so deeply, helping women and restoring the feminine became my personal mission in supporting evolution and global change.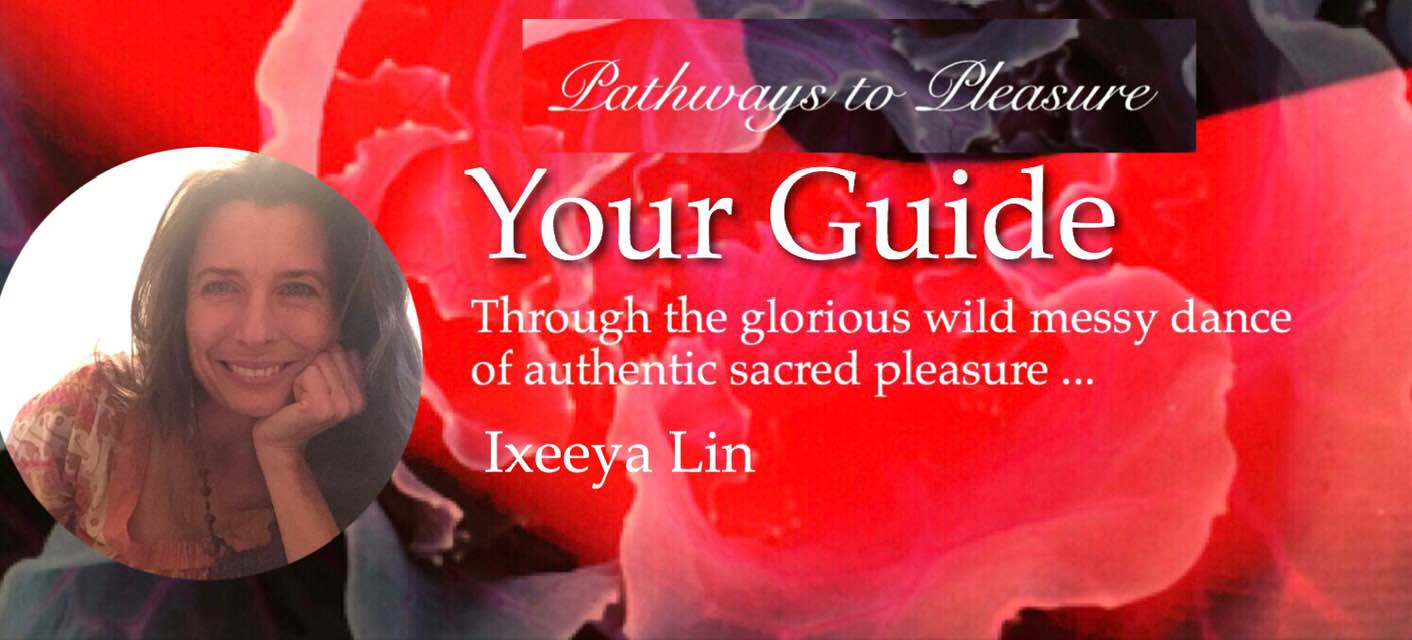 Feminine Restoration is a wild and messy dance!
It is a glorious adventure through creative life force, sexuality, emotions, and the feeling body, through ritual and release. It is the awakened path forward that occurs one woman at a time when we gather to authentically learn from one another.
It is my greatest joy to guide you home to yourself.
- Ixeeya Lin