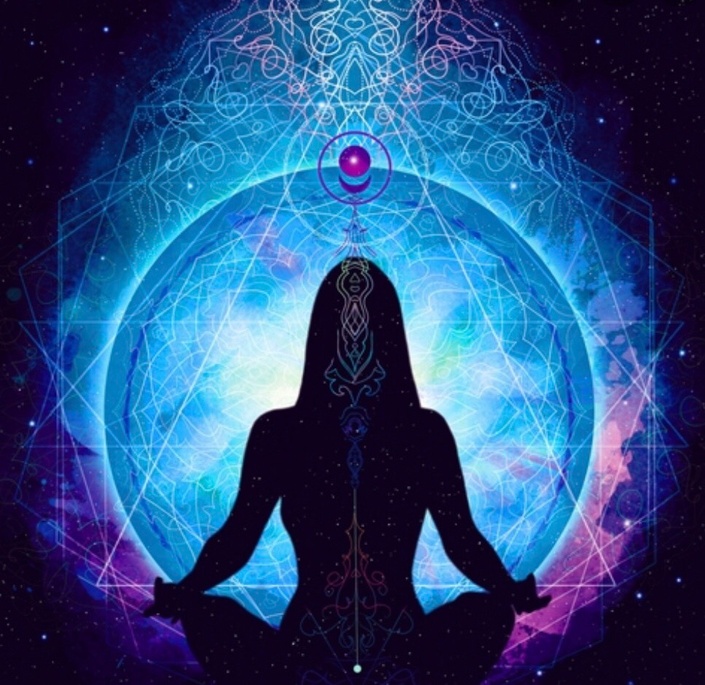 Red Tent Winter Goddess Initiation
A Womens Initiation Retreat with the healing power of winter and the goddess traditions
Register for Retreat
INITIATIONS
Womens Seasonal Movement Based Visionary Retreats
with Ixeeya Lin and the Womens Tent Team
SEASONAL RETREATS TO INITIATE WOMEN INTO THE COMMUNION OF BODY AND EARTH TO FIND THE PEACE, POWER AND PLEASURE AVAILABLE TO US ALL WHEN WE LIVE IN HARMONY WITH THE MEDICINE OF THE SEASONS.
EACH RETREAT IS HELD IN PERSON AT THE BEAUTIFUL LAND BASED SANCTUARY AND TEMPLE, THE STARHOUSE.
Jan. 21, 22, 23 & 24 Winter Goddess Initiation:
Welcome to your Red Tent Reunion. where we W.O.M.B. Dance through the life cycles of womanhood to find Inner peace and clear vision for the year ahead. We meet for 3 days then have our follow up eventing zoom call on the 24th.
Created to inspire your inner goddess and delight the senses.
*All ages and life cycles welcome.
These retreats holds space for a women to take sacred pause out of her busy life to get to know herself all over again with the support and deep medicine of the earths elements and seasons as well as the powerful wisdom of the ancient feminine archetypes that help us claim our true authentic power.
Each retreat works with the season, body based healing movement journeys, dance teachings, visionary theater and art, council and empowering our body and voice.
As the seasons cycle round they hold new energetic opportunities for us. When we learn to walk in harmony with the seasons and become them, we can find ourselves living n harmony with more energy and a sense of support and alliship with the earth.
Learn to work with the healing energy of winter, your inner cycles and lifecycles through dance, council and the visionary arts, in the ancient tradition of heart based sisterhood.
Held in the ancient traditions of the Red Tent.
A tradition that honors the power of sisterhood, the wisdom of our blood and cycles. In our red tent we consider all cycles of our blood from onset of our cycle til we pass on out of the body, a potent part of the blood cycle.
During our 3 days together you will learn and experience the power of the wheel of womanhood.

Meet the spirit and memories of each of your life cycles
Do what is called to do… reconnection, amends, healing, enlivening, ancestral healing and visionary renewal.
W.O.M.B, Dance, Ixeeya's signature womens healing dance & yoga, created for the female body, each woman, in a loving and potent way, to greater heights of body empowerment, shame release and sensual renewal. To reconnect with our womb center is to reconnect with our intuition and instinctual wisdom.
Progressive renewed initiation with each of the 4 life cycles and your inner goddess to give you a fresh new visionally power to step back into your life with.
Learn to make visionary art to heal and empower your doubt, shame and unworthiness.
As women we carry along with us so much baggage from our past, our ancestors and our own dreams.
Some of this baggage is useful to weave the tapestry of our future visions with and others are ready for composting. The medicine of winter gives us a deep quiet potency to journey home to ourselves to find the wild divine goddess within that is ready to create a new beginning in the start of this new year.
ONLIN VERSION TOO!
For our Global Sisters who can't make it to Co. We are running an OnLIne version the following weekend! And if you are take it live and want a double dose you are welcome to return for an amazing discounted price!
Both online and in person tickets are in our ticket page!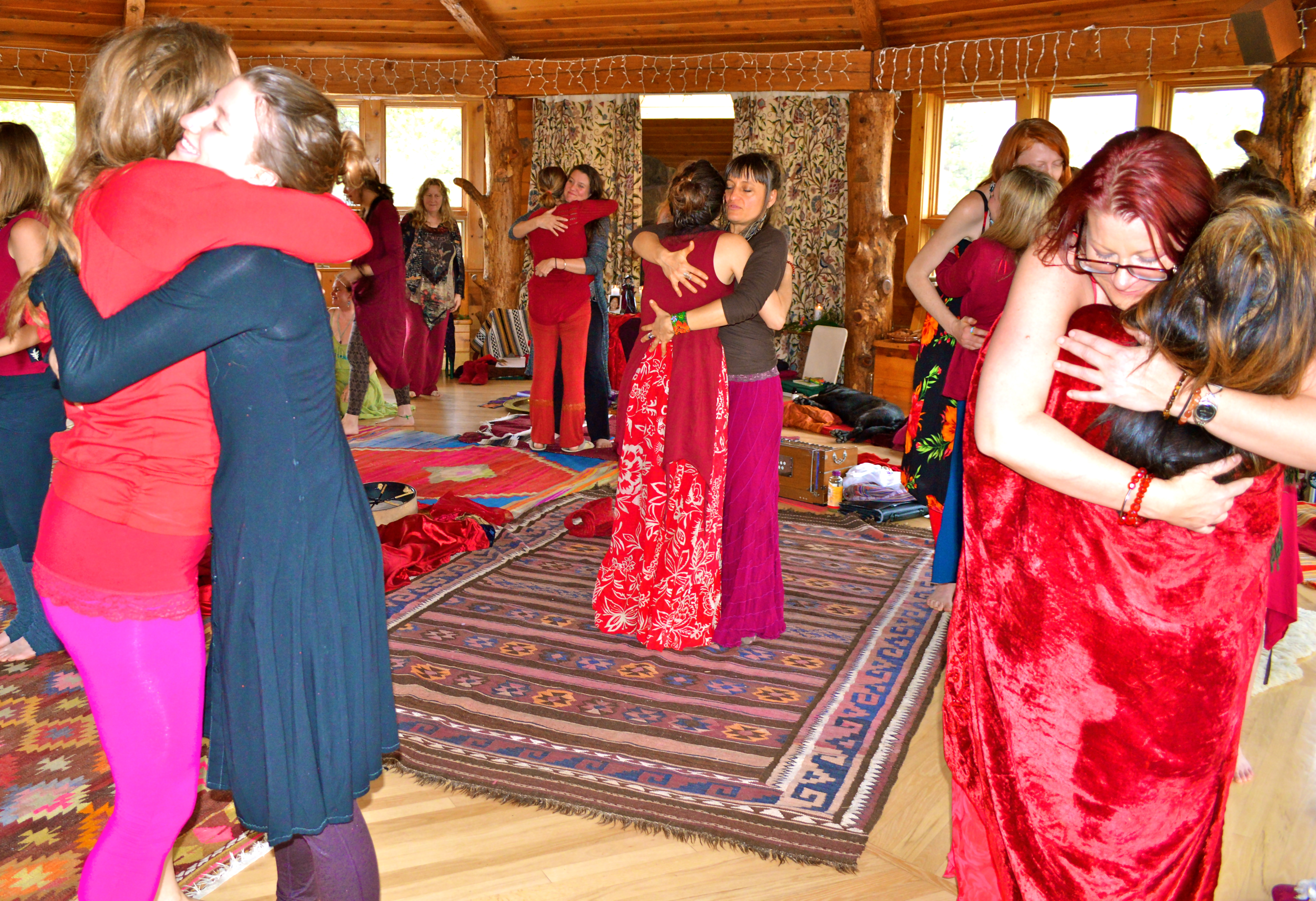 SisterHood....one of the most potent catalysts of change.
During our Red Tent Reunion we practice the ways of the ancient sisterhood.
These are the goddess traditions that have empowered women cross culturally for thousands of years.

Letting go, cutting cords, honoring, remembering, healing and transforming
We learn how to tend to ourselves as the goddess so we are more free, resourced and grounded to step into the new year clear, whole and rejuvenated from winters deep hug.
We learn the art of feminine praise to cheer on other women in their healing and transformation.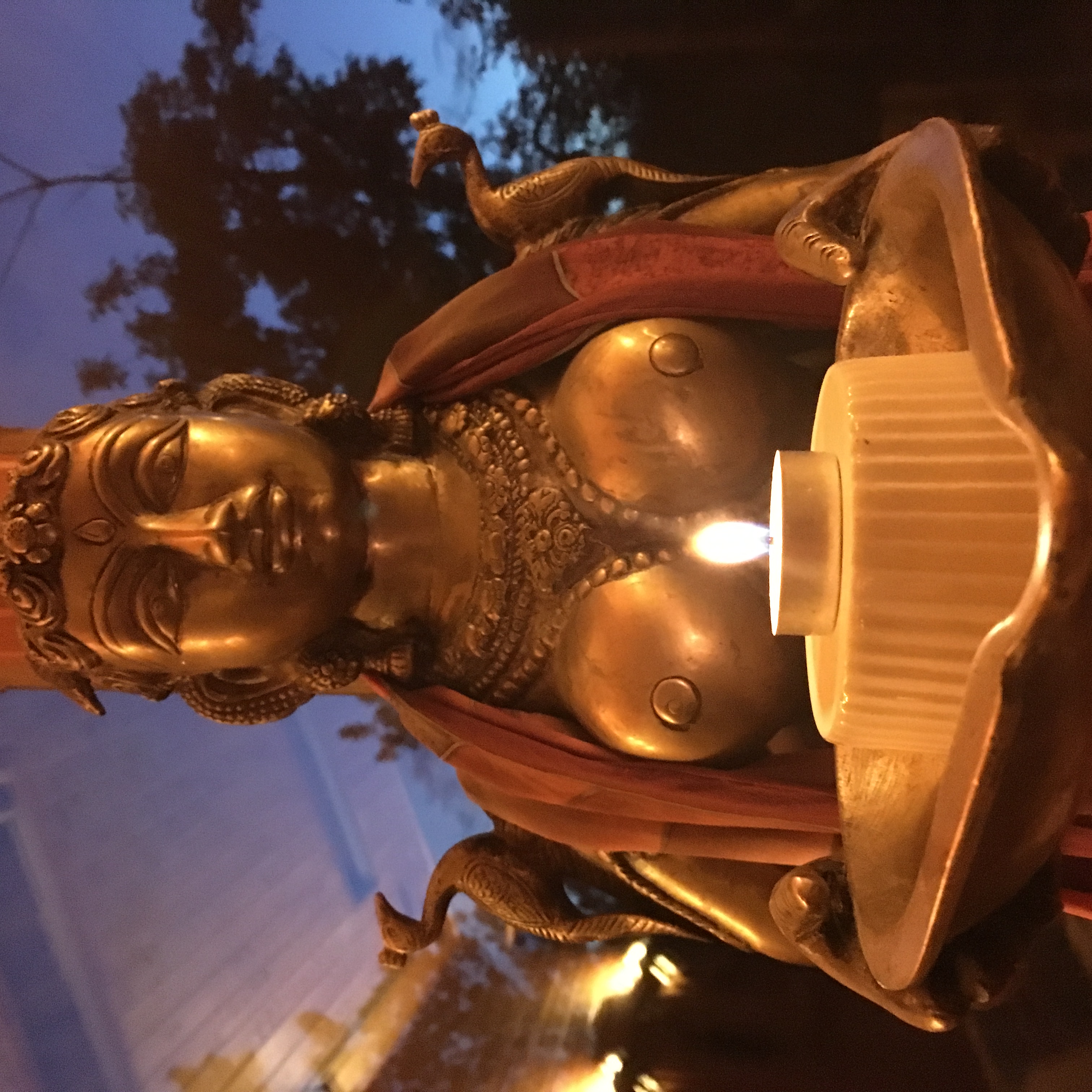 The Divine Feminine of the Goddess traditions lives with in us all.
Her story is our story.
Awaken the goddess wisdom inside your story.
As we listen to the stories of each woman we realize each woman has something to teach us
and you never know when one of them will be the answer to your prayers.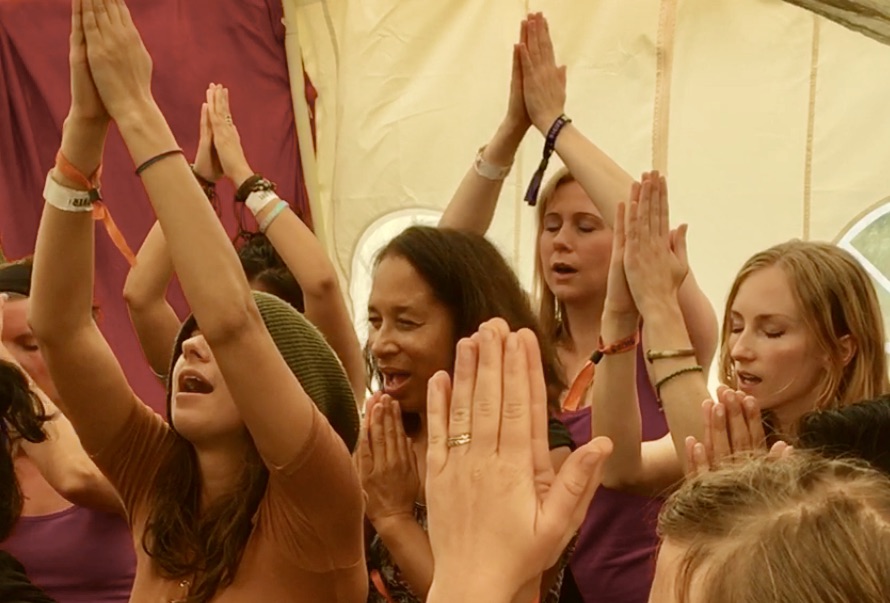 3 in person days and 1 on line class to explore the life cycles of womanhood
and the goddesses that walk with us through our lives.
Experience the sacred feminine winter arts of Yoga, Dance, Song Circle, the winter plants, Visionary art, Doll making, Drumming, Council, Massage.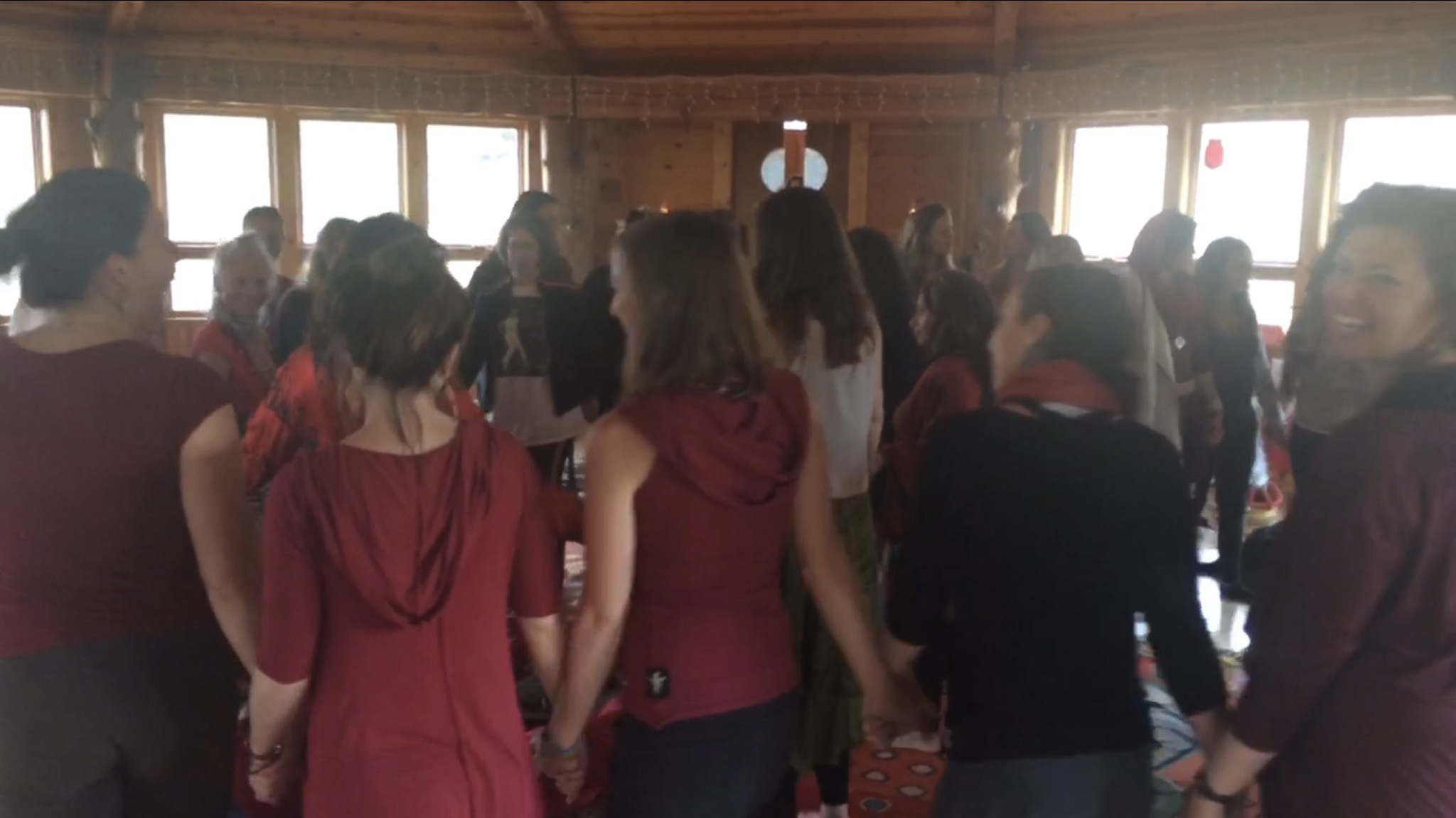 We gather at the Incredible Potent StarHouse Temple and Land
Friday night

Saturday all day and evening

Sunday full day

Monday evening on line follow up
* Sign up for all 3 Seasonal Initiations and Receive 10% off each.
April 22, 23, 24 /Spring Renewal:
Sacred Bliss Rebirth Dance & Yoga Journeys for deep personal revitalization and sensual goddess renewal.
Spring has awakens our senses and vitality. It is where we can take winters wisdom and fly with it! In spring we come to life like the earth. We join the rising energy of the earth and the plants to shine our and take action! Learn to harness the spring energy to create and manifest with joy, ease and delight! This is a powerful energy empowerment initiation through dance, yoga, breath work, meditation, herbalism and celebration of new life! Your new life!
August 5, 6, 7, 8 /

Summer Re-Wilding:
The Art of Full Body Yes. Elemental Extraction Journey to for creative communion with your body and the earth to bring more fun and radiant feminine fullness into your life!
This is an earth dance camp out journey to come back into creative communion with your body and the earth to have more fun and radiant feminine fullness in your life! Come get wild with us. In the true sense of the word.
Learn how to speed up with the seasonal energies of spring without burn out or overwhelm. Be initiated into the sensual powers of Spring.
This is an amazing land based journey. We will be camping on the land at the StarHouse Mountain Temple.
Held in the Beautiful Mystical StarHouse Temple...
surrounded by sacred standing stones,
lit with candles and
surrounded by acres of wild land.
We have a limited number of tickets for this event to honor the covid safety restrictions.
We will be testing each person for the weekend so we can journey mask free.
If you feel vulnerable or have not chosen to vaccinate you are welcome to wear your mask.
Your Instructor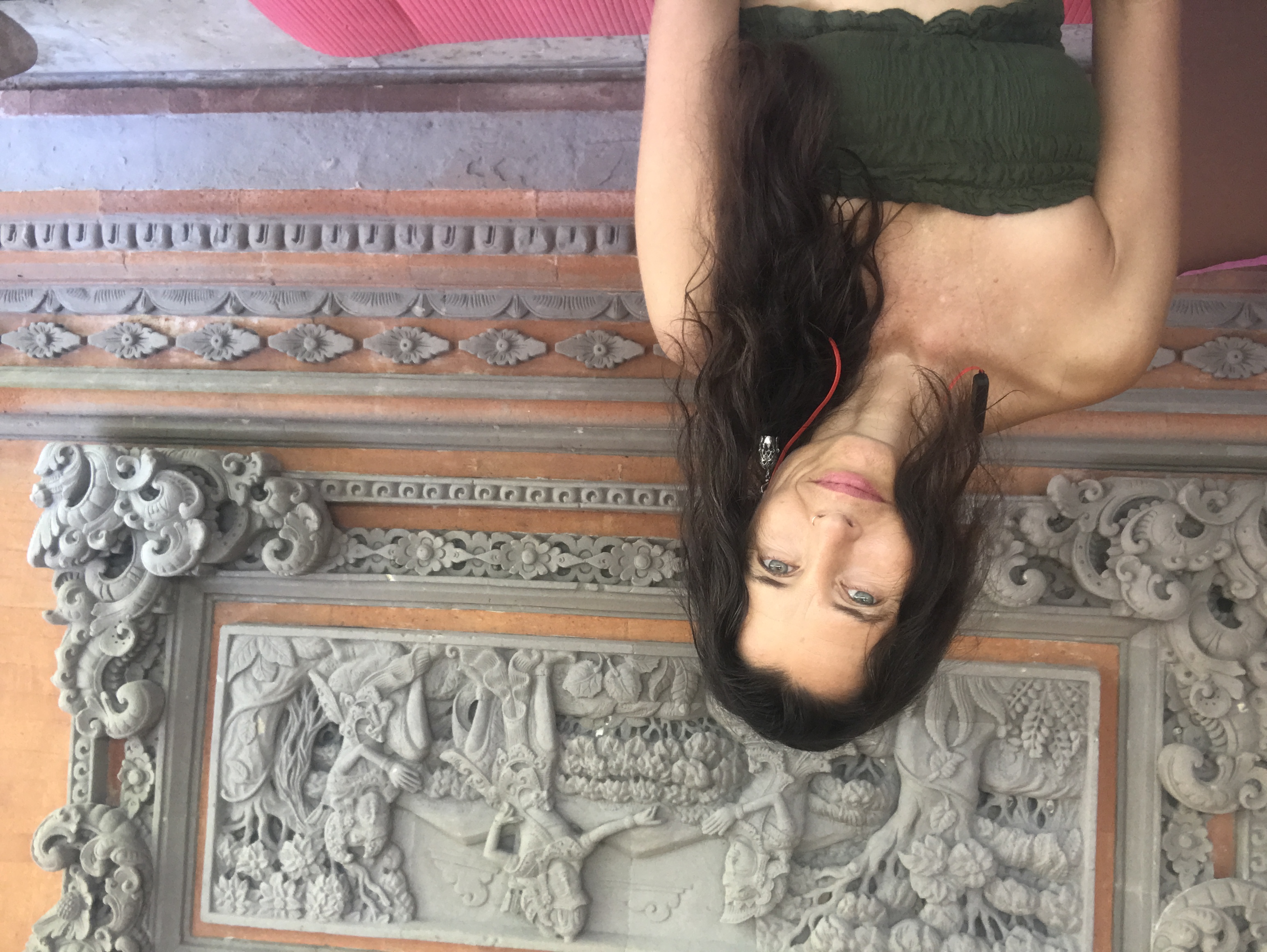 I heard the call to gather with women over almost 20 years ago, during a very tender time of awakening. It was a time of healing the disempowered shame and abuse that I carried with me since childhood, which repeated over and over again until I was willing to notice the patterns and begin to listen and make change happen.
I began to learn about women's culture through somatic healing, sacred dance and a personal trip to India in the late 90s.
My life unfolded from there and I was held and mentored by powerful, heart-centered, wise women.
Apprenticed in the sacred arts of the feminine through global sacred dance, womens yoga, womb healing, shamanic methods and ceremonial sacred arts training I healed. They healed me and initiated me to help other women heal too.
I learned not only how to heal, but also to turn my experiences and stories into art and inspiration that motivated me to help other women to do the same. I was blessed to tour the world sharing my art and dance, listening to women's stories.
These stories touched me so deeply, helping women and restoring the feminine became my personal mission in supporting evolution and global change.
Through 3 decades of practice and education I have developed embodied healing modalities that unlock feminine power and wisdom in women ready for these initiations. These practice have the power to return us all to a unified sense of wholeness within through movement, shamanic womb healing, bioenergetics, spiritual guidance and the expressive and ritual arts.
We dive deep into the ancient cellular memories of sacred culture, the elemental powers, chakra symbols, vocal activations, bioenergetics to unravel the abuse and trauma that keeps us trapped and small, we transform our experiences into potent wisdom, dances and divine purpose. We cheer each other on into a new beginnings, new chapters and cycles of womanhood!
We learn to live and lead with our feminine fully intact.
Welcome dear one. We are here for you. Are you ready?
If you are curious about working with me one on one please...
Sign up for my Free 30 min initial Discovery Session. From there you will get a sense of me and my work, have a chance to share your stories and questions so we can see what programs would support you best at this time.
Course Curriculum
Welcome to the Healing Power of Winter. Logistics
Available in days
days after you enroll
Divine Feminine Goddess Teachings
Available in days
days after you enroll
Wild Feminine Earth Based Healing & Visionary Arts
Available in days
days after you enroll
Looking forward to diving deep into the medicine of winter!