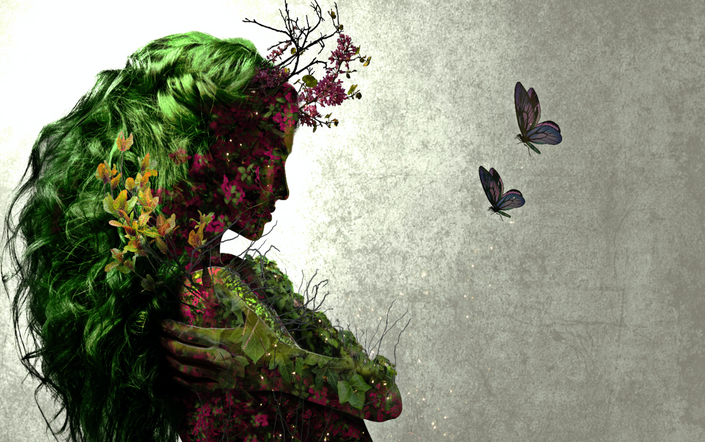 Earth Dance Sensual Renewal Spring Initiation
Access New Vitality, Inner Power and Pleasure with Womens Prayer Dance in harmony with seasonal earth wisdom
Register for Retreat
INITIATIONS
Womens Seasonal Movement Based Visionary Retreats
with Ixeeya Lin and the Womens Tent Team
SEASONAL RETREATS TO INITIATE WOMEN INTO THE COMMUNION OF BODY AND EARTH TO FIND THE PEACE, POWER AND PLEASURE AVAILABLE TO US ALL WHEN WE LIVE IN HARMONY WITH THE MEDICINE OF THE SEASONS.
Our Next Retreat April 22-24, 2022
Live At the StarHouse Land and Temple in Boulder Co.
Earth Dance Sensual Renewal Spring Initiation.
This is personalized intimate gathering of womens held in the traditions of eco poetry and temple dance to give each woman space awaken her senses, court her inner gifts and wild medicine to express and share her true nature.
We W.O.M.B. Dance through the power of the elements and archetypes to root into new vitality and new found pleasure. A deep dive into your wild divine self to renew your body and spirit.
This retreat has been created to help you interrupt any shame guilt and expectations you put on yourself, so you can feel more free to live your authentic truth and give your gifts to the world. Dance is the ancient human medicine. The temple dance traditions have cultivated specific alignment of the body with the earth and pure dance methods that have opened women into ecstatic bliss for thousands of years. Our Dance carries us into harmony and alliship with the earth for a truly deep connection for earth day that unleashes potent love and earth magic that can only bring transformational visionary potential!
*All ages and life cycles welcome.
These retreats hold space for a women to take sacred pause out of her busy life to get to know herself all over again with the support and deep medicine of the earths elements and seasons as well as the powerful wisdom of the ancient feminine archetypes that help us claim our true authentic power.
Each retreat works with the plants and energy of the season, body based healing movement journeys, dance teachings, visionary theater and art, council as well as body and vocal empowerment.
As the seasons cycle round they hold new energetic opportunities for us. When we learn to walk in harmony with the seasons and become them, we can find ourselves living n harmony with more energy and a sense of support and alliship with the earth.
Learn to work with the powerful transformational vitalizing energy of spring, your inner cycles and visionary power through dance, council and the visionary arts, in the ancient tradition of heart based sisterhood.
Learn how to work with the 3 temples in your life and daily practice to keep your creative fire bright and inspired.
Our retreats honor the power of sisterhood, the wisdom of our womb, blood and cycles at every stage of life.
During our 3 days together you will learn and experience the power of your senses, the potent embodiment tools that ancient temple dance and ceremonial arts can offer your life as well as the unique support the earth and her spring plants want to give to us. WHY? How does this help modern women with the things they have to deal with every day like overwhelm, self esteem, lost sense of self and power, deep grief and anger, finding meaning and purpose, money and abundance issues.

Good question!
Heres how it can help you...
Our dance method help you find deep bodily alignment so that you feel more energy and confident in your body.
The unique way we connect with the earth and the circle of women instills a sense of community in you so that when you return home to your life you feel like your belong to something big, powerful and inclusive. It really helps with seeing yourself as deserving and a sense of belonging to a great and powerful mission.
W.O.M.B, Dance, Ixeeya's signature womens healing dance & yoga, created for the female body. These holistic methods help each woman get in touch with her power center and help her receive more support to she can reach greater heights of body empowerment, shame release and sensual renewal to activate her intuition and instinctual feminine wisdom that so often gets locked up in modern living.
Our deep somatic ritual work with your senses and elemental powers help you to create a new blueprint and road map to access higher states of ecstatic bliss and consciousness so life does not feel so heavy and overwhelming.
You will learn basic earth centered rituals and visionary art methods to create mindset shifts that have the power to heal your doubt, shame and unworthiness so that finding clarity with what you want and attracting it comes with ease and a synchronistic grace to replace any sense of frustration, anxiety and confusion.
As women we carry along with us many seed thoughts and experiences from our past, our ancestors and our own dreams. If we don't learn to work with them consciously the storehouse within gets overcrowded with "old stuff". Just ike an old attic, there is no space for the fresh air and new stufff. Its spring cleaning time sister!
It is a time of sorting and sifting. Some of these seeds need to be planted, watered, released or composted to create a sense of hope, renewal and fresh possibility. Spring is wild, full and fast. But we are fully equipped with the earth's extra life force energy to ride the waves of activity of spring. We were built to do this. But if our bodies are cut off from receiving this wild medicine and our minds can only sense on dimension of rational thought we can not fully embrace the beauty and potential of springs opportunity to bloom new fresh beautiful and majestic!
It you are getting excited, I say trust that and take the next action step to claim your space in the circle.
If you are not able to travel to us to join the circle...
We Gather ONLINE for an abbreviated version of our journey.
But enough of an activation to shift your mindset a bit and realign your Body!
For you our Global Sisters.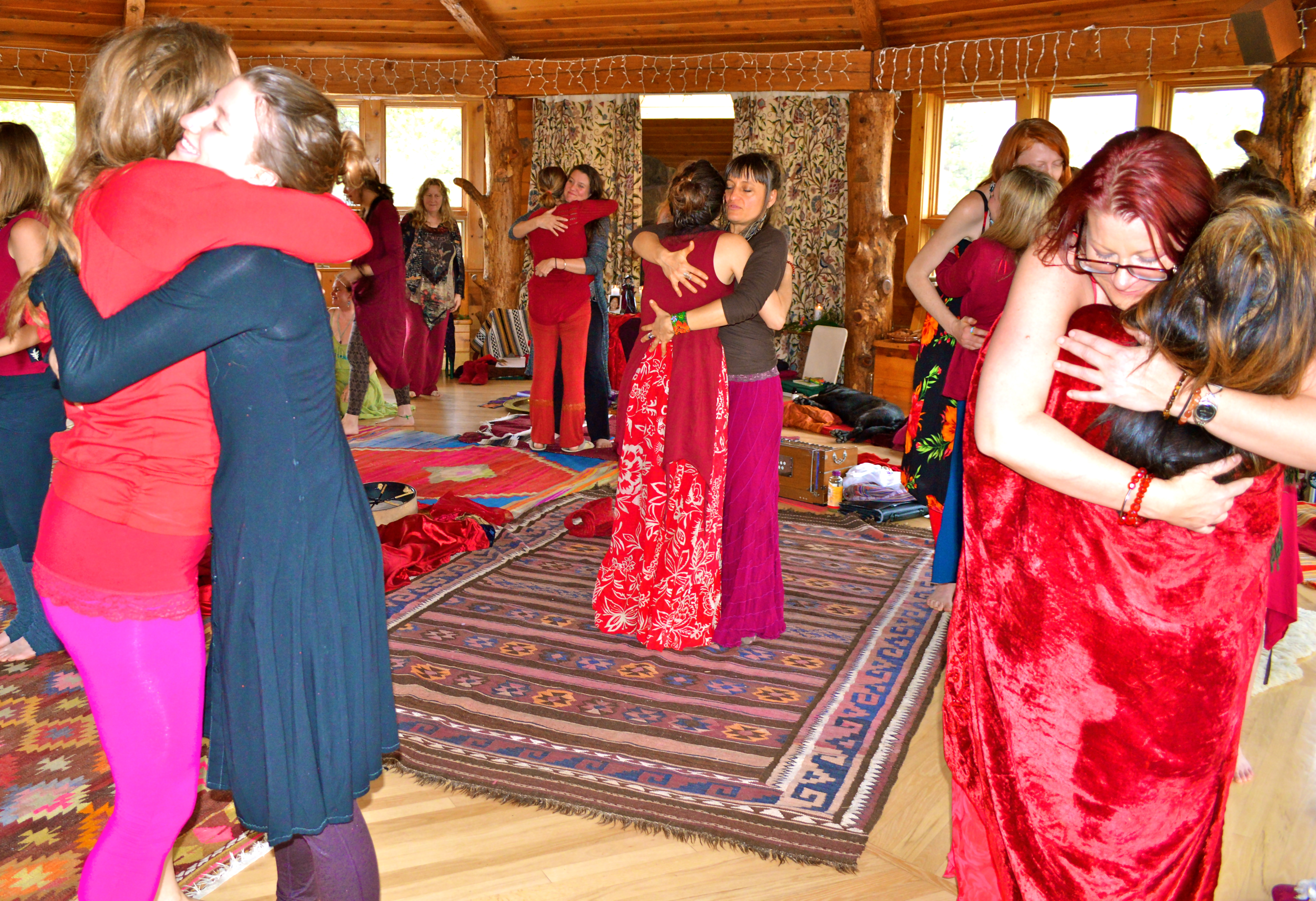 SisterHood....one of the most potent catalysts of change.
During this seasonal threshold we practice the ways of the ancient sisterhood.
These are the goddess traditions that have empowered women cross culturally for thousands of years.

Letting go, cutting cords, honoring, remembering, healing and transforming
We learn how to tend to ourselves as the goddess so we are more free, resourced and grounded to step into our lives, our work and dreams more clear, whole and revitalized opened to receive this precious spring medicine.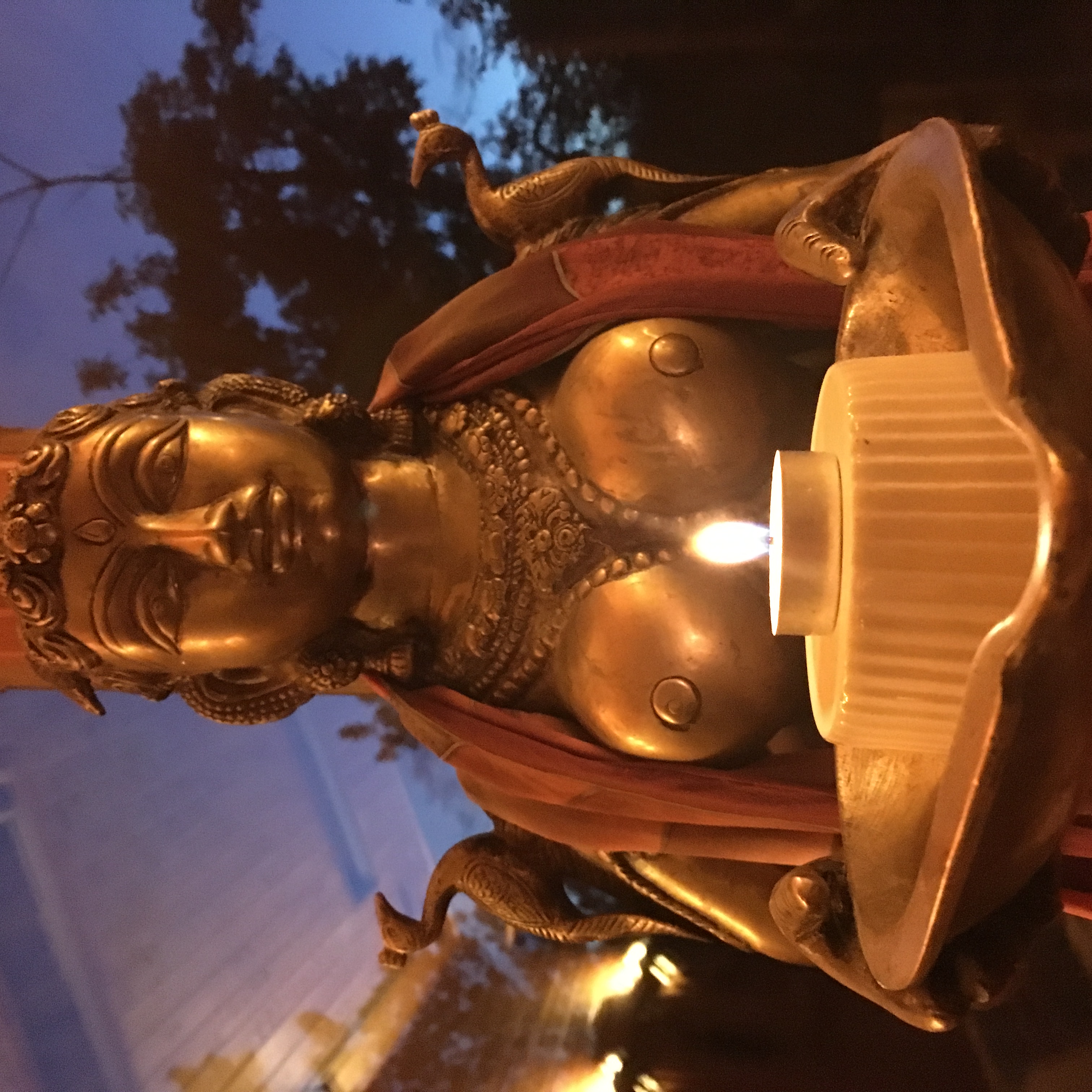 The Divine Feminine of the Goddess traditions lives with in us all.
Her story is our story.
Awaken the goddess wisdom inside your story.
As we listen to the stories of each woman we realize each woman has something to teach us, you never know when one of them will be the answer to your prayers.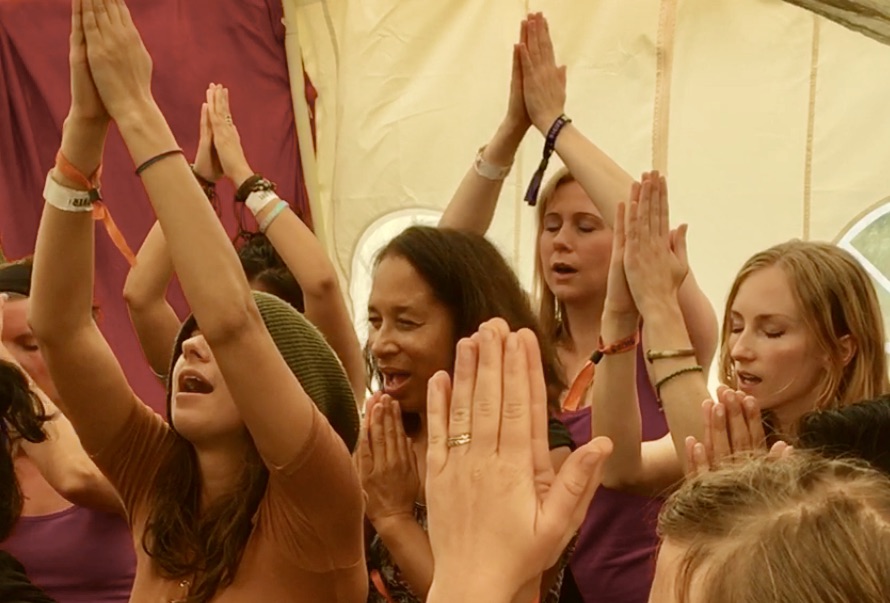 Dance the EARTH Goddess traditions for 3 days with us.
Experience the sacred feminine spring arts of Yoga, Dance, Song, the Spring Plants, Temple arts, Drumming, Council, Movement Massage. Skills that flow seamlessly together to nurture you creative power.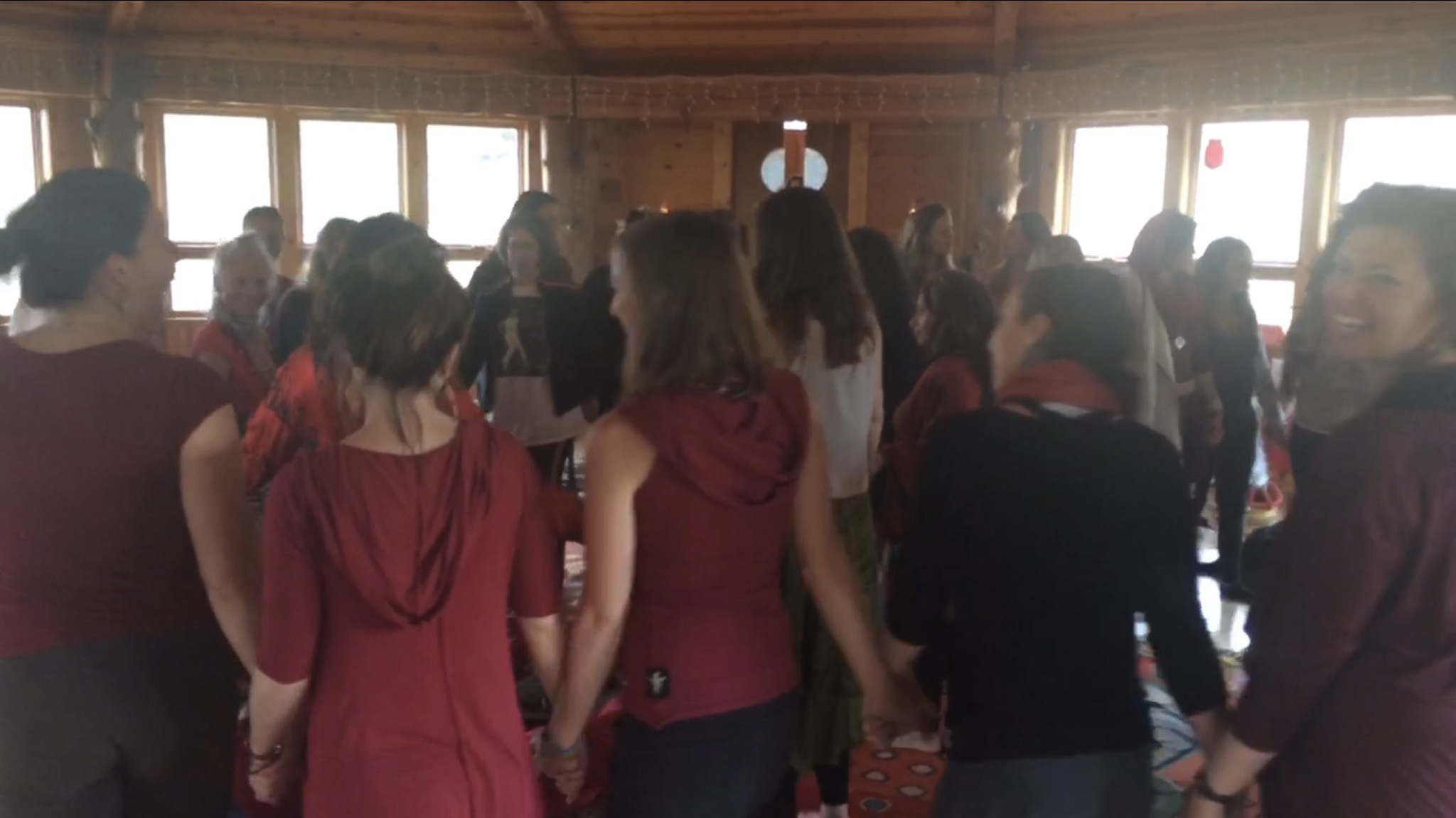 We gather at the Sacred StarHouse Temple
Friday night 6:30 - 9:30

Saturday all day and evening 9:00 am - 9:30pm

Sunday morning and afternoon 10 am - 3pm
Join our live in person retreat for Spring and Summer !
Sign up for both Seasonal Initiations and Receive 10% off each.
April 22, 23, 24 /Spring Renewal:
Sacred Bliss Earth Dance & Renewal Journey for deep personal revitalization and sensual goddess activation. Practicing in all 3 temple of earth, body and sacred spaces we will learn the sacred arts of the priestess.
Spring awakens our senses and vitality. In spring we come to life like the earth. We join the rising energy of the earth and the plants to shine out and take action! Learn to harness the spring energy to create and manifest with joy, ease and delight! This is a powerful embodied empowerment initiation through dance, yoga, breath work, meditation, herbalism and celebration of new life! Your new life! Be initiated into the sensual powers of Spring and feel your inner power of sensual pleasure and possibility take root in you.
August 5, 6, 7, 8 / Summer Re-Wilding:
The Art of Full Body Yes. Elemental Camp out Journey for creative communion with your body and the earth to bring more fun and radiant feminine fullness into your life!
This is an earth dance camp out journey to come back into creative communion with your body and the earth to have more fun and radiant feminine fullness in your life! Come get wild with us. In the true sense of the word.
This retreat will help you listen to your body, her needs and wisdom better.
Learn how to relax and soak up the seasonal energies of summer without burn out or overwhelm.
This is an amazing land based journey. We will be camping on the land at the StarHouse Mountain Temple learning by direct revelation from summers ripe wise earth and plants. Summers dance is full, wide, wise and radiant. Sure to activate and validate your inner wild woman.
Our Spring and Summer Seasonal on Land Retreats are Held in the Beautiful Mystical StarHouse Temple...
surrounded by sacred standing stones,
lit with candles and surrounded by acres of wild land.
We have a limited number of tickets for this event to honor the covid safety restrictions.
We will be testing each person for the weekend so we can journey mask free.
If you feel vulnerable or have not chosen to vaccinate you are welcome to wear your mask.
Your Instructor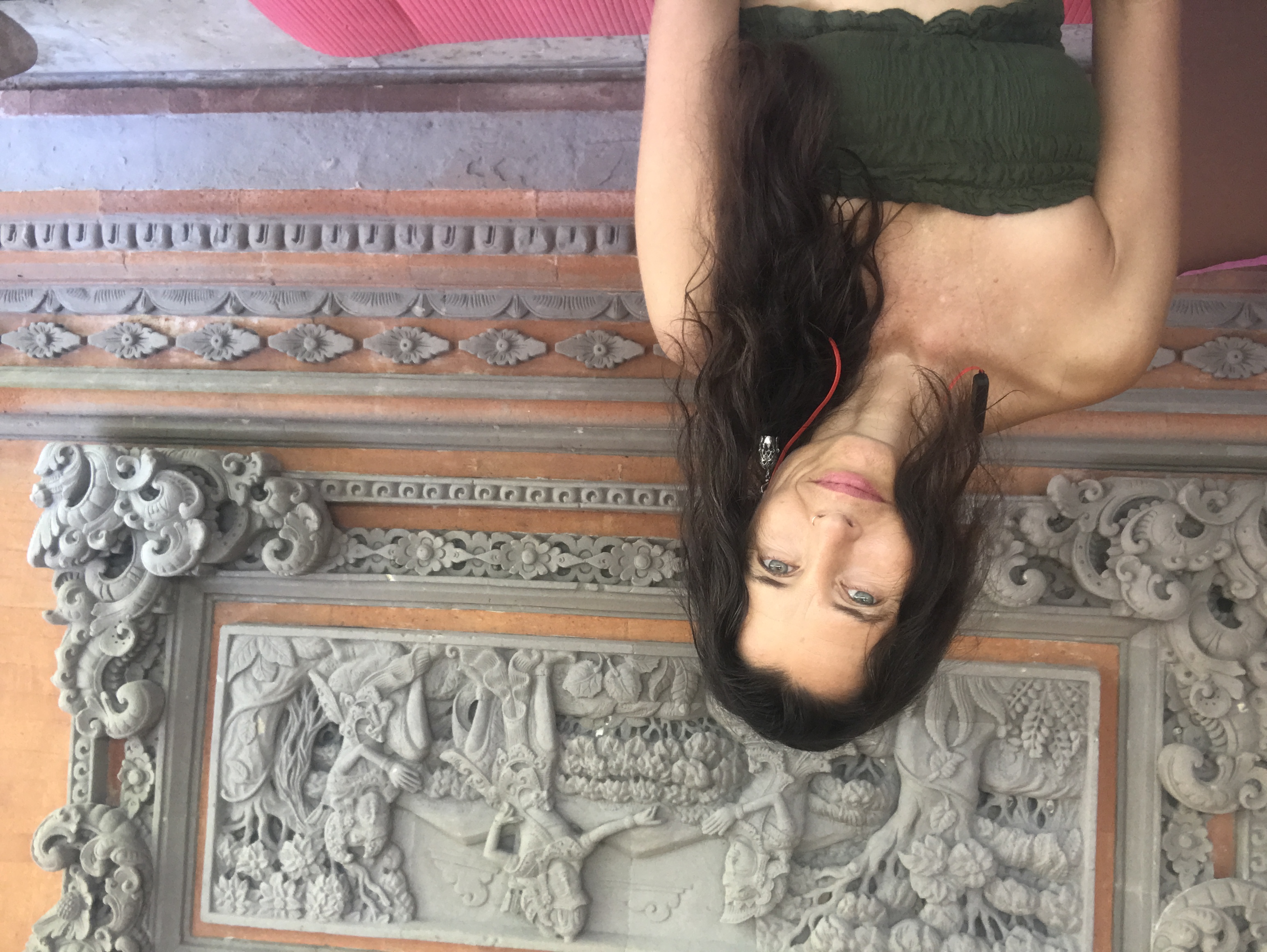 I heard the call to gather with women over almost 20 years ago, during a very tender time of awakening. It was a time of healing the disempowered shame and abuse that I carried with me since childhood, which repeated over and over again until I was willing to notice the patterns and begin to listen and make change happen.
I began to learn about women's culture through somatic healing, sacred dance and a personal trip to India in the late 90s.
My life unfolded from there and I was held and mentored by powerful, heart-centered, wise women.
Apprenticed in the sacred arts of the feminine through global sacred dance, womens yoga, womb healing, shamanic methods and ceremonial sacred arts training I healed. They healed me and initiated me to help other women heal too.
I learned not only how to heal, but also to turn my experiences and stories into art and inspiration that motivated me to help other women to do the same. I was blessed to tour the world sharing my art and dance, listening to women's stories.
These stories touched me so deeply, helping women and restoring the feminine became my personal mission in supporting evolution and global change.
Through 3 decades of practice and education I have developed embodied healing modalities that unlock feminine power and wisdom in women ready for these initiations. These practice have the power to return us all to a unified sense of wholeness within through movement, shamanic womb healing, bioenergetics, spiritual guidance and the expressive and ritual arts.
We dive deep into the ancient cellular memories of sacred culture, the elemental powers, chakra symbols, vocal activations, bioenergetics to unravel the abuse and trauma that keeps us trapped and small, we transform our experiences into potent wisdom, dances and divine purpose. We cheer each other on into a new beginnings, new chapters and cycles of womanhood!
We learn to live and lead with our feminine fully intact.
Welcome dear one. We are here for you. Are you ready?
If you are curious about working with me one on one please...
Sign up for my Free 30 min initial Discovery Session. From there you will get a sense of me and my work, have a chance to share your stories and questions so we can see what programs would support you best at this time.
Course Curriculum
Welcome to your Spring Initiation Logistics
Available in days
days after you enroll
Thank you for taking time for you, your body and the earth. The Spring Goddess is alight and well as the face and body of You! Keep Dancing and receiving the spring love rising up to meet you every day. Save the Date for our Summer Initiation August 5-8!
Bless You
Ixeeya