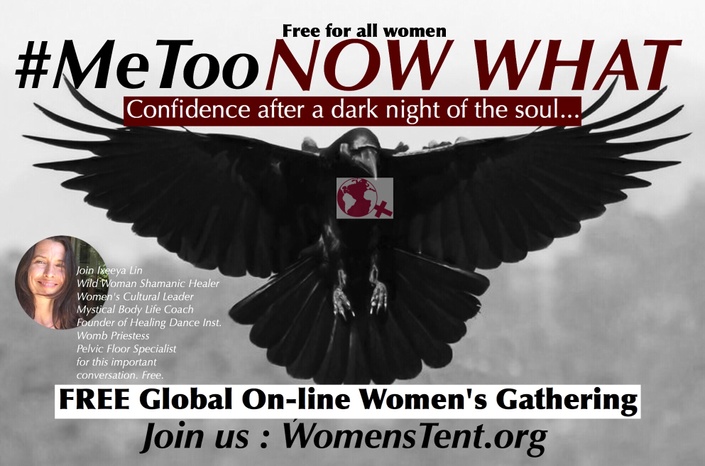 #MeToo Now What
FREE On- Line Begin Again Build Confidence
Why CROW? ...Many shamanic cultures consider the crows to be the keeper of Sacred Law because nothing escapes their keen sight. Crow medicine is extremely powerful stuff. When we meditate on the crow and align with it, we are instilled with the wisdom to know ourselves beyond the limitations of one-dimensional thinking and laws. We are taught to appreciate the many dimensions of both reality and ourselves, and to learn to trust our intuition and personal integrity.
#MeToo NOW WHAT?
FREE on going Webinar Discussion and Ritual on MeToo, Awaken true Confidence after a dark night of the soul.

Next one ...March 8 at 11 am MT
#MeToo is a campaign that started with a few brave woman coming out in the entertainment industry to share stories of abuse and violation they had to endure in their careers that lead to women all over the internet feeling safe in the solidarity to share their stories and or posting #MeToo to add their voice to share with the world just how common this kind of behavior is in hopes to create freedom, hope and change in our culture.
The stories have had huge impact on the women who shared them as well as the women and men who have read them. I am in agreement with this campaign but as a healer and change agent I have wonderment for where we go from here and how is every ones nervous system doing with all of this.
I want to take the next step together...
I want to gather with you and talk about how this ME TOO campaign landed in your life.
Did you get to share your story, are you needing the next steps to heal?
Do you need support with your nervous system?
Its a big deal what is happening. The potential influence it can have on us all and the structures of our greater community is huge.
How do we truly transform these stories into art, into inspiration, into motivation, celebration, actual change and not be hijacked by them for the rest of our days?
How is #MeToo effecting your nervous system, your perspective of men, of shame and doubt?
Does it have you thinking or feeling new things? Does it have you motivated or overwhelmed?
Are you consumed by sadness? Anger? Are you relieved wondering what took everyone so long ?
We have the power to use this threshold for personal and collective transformation at the pace we choose.
Gather with us to talk about this and kick off a new beginning with your stories with simple embodiment practice, conversation and ritual to ignite a renewed path of empowerment and confidence together.
Bearing witness to each other has great power.
What I know about a deep and full expressions and expansions like MeToo is that it also needs an exhale, a release and a contraction and integration.
Now that we have confessed what has lived in the lonely shadows of our lives how do we truly transform the imprint of the doubt and shame they left behind to live and realize our true and confident selves.
So Whats next? How do we do this?
How do we ..

- Begin to trust ourselves and men again
- Sleep Peacefully again
- Trust love and " God" again
- Feel effective and confident again
- Allow pleasure and find peace within
- Feel safe and worthy again
- Stop the internal self critism and shame
- Rebuild relationships after debilitating break down from Rage toward men
- Love our female bodies and stop the pain
- Reclaim our bodies as sacred
- Tap into the wisdom of our intuitive womb space again.

Now, we begin again.
We return to sacred body and sacred law with sisterhood and crow medicine.

What do you need to love yourself more and make this your best life?
What is needed to reclaim your confidence and clarity and release old habits of doubt and shame?
Lets talk about it, its not about knowing. Its about beginning to live and create with the question.
The MeToo was a momentum of vulnerability, risk and courage. It has been a time of spreading wings wide and revealing what has lived in the shadows in hopes to heal the path ahead for all women.
I see women inspired, scared, confused, overwhelmed, in shock, glazed over, annoyed, distrustful, curious, motivated, on fire, indifferent, bored, hopeful and hopeless over this whole campaign. Yes the full range of emotions. Makes me so curious! I want to explore it all with you.
What I am not seeing a whole lot of is conversations about what is next. What NOW?
or How women healed and regained their wholeness and power.
How was it to be treated these ways and the impact on your body and your like?
We each hold a piece of this puzzle.
How do we help each discover our brilliance and our piece to this puzzle.
How do we help each other ground and move forward after such a vulnerable expression
or support the women in real shock from hearing stories from women's lives that have left them heart broken and confused, some judgmental and resistant.
Now more then ever, it is so important women stay connected, resourced and in support of each other and themselves because the restoration of the feminine on our planet is at stake.
The restoration of the feminine is the momentum toward reconciliation of masculine with the feminine and global balance.
If this resinates with you and you have felt alone, confused, inspired and or ready to rock through this new era of women's empowerment then please join us. You are welcome.
This is my gift to you. A 2 hour webinar video conference gathering of womens healing and empowerment.
We Meet Live on Video Conferencing.
I will be leading the discussion, inviting you to share and speak, as well as sharing a few helpful details about shame, doubt, confidence and how ritual and movement can support your path ahead...
Our gathering will include...
- Discussion, Sharing and Q and A
- Reference to the anatomy of shame and how to pull it up by the tap root
- What is true confidence and how to find it
- Crow Medicine
- How Dance and WOMB Consciousness changes the course of old habits of doubt and shame
- Like hearted women offering you valuable wisdom
- Time to share where you are at and questions you have
- Art and Ritual suggestions for you to begin and discover through
- Set your intentions for the new year with a community of positive spiritual powerful women.
- Receive a New Years Gift from Womens Tent!
We are so excited you are considering joining us!
Each Woman is so important to the rebalancing of our planet at this time.
Feminine restoration is helping women realize their true feminine genius and self worth.
WOMB Dance Healing Rituals and Sister Shares have supported countless women return home to truly understand how sacred their body and feminine essence is.
When this is truly felt a woman starts to release the imprinting in her mind and body of the shame and self criticism holding her back ! This is when our spirit and confidence comes to life ladies!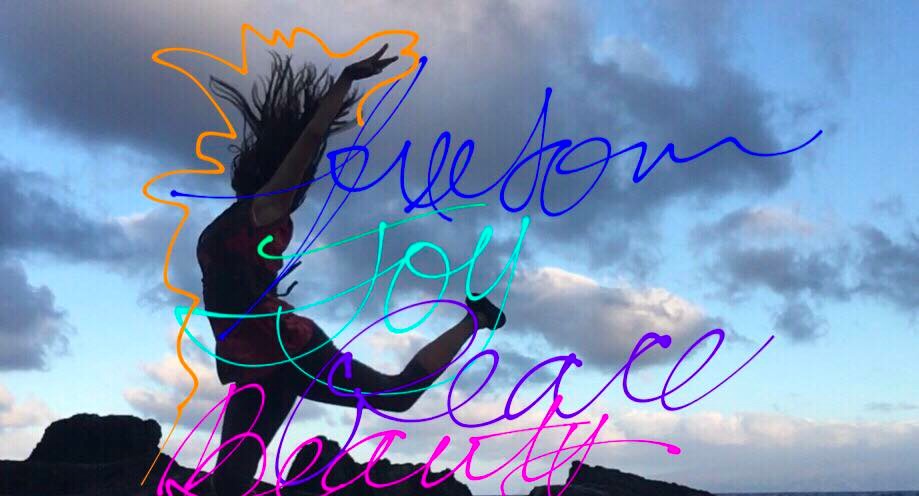 Get your self signed up here with your email and we will send you an email with our private Zoom number to call each time we are ready for our next Live Video Conference gathering #MeToo What Now: Confidence after a dark night of the soul.
Inside the class room will be all kinds of inspiration to support your empowerment through the 2018 year!
We are cheering you on Sister!
This is your year for your feminine genius to shine brighter then ever!
Your Instructor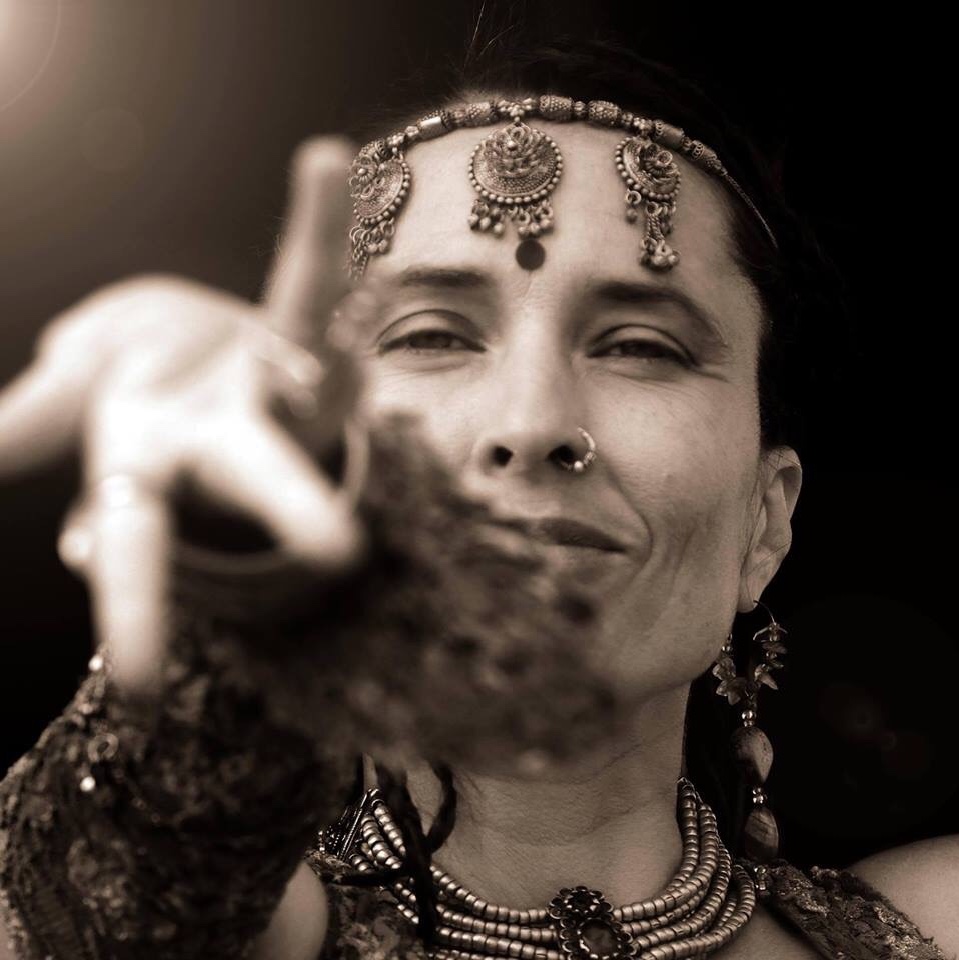 I heard the call to gather with women over almost 20 years ago, during a very tender time of awakening. It was a time of healing the disempowered shame and abuse that I carried with me since childhood, which repeated over and over again until I was willing to notice the patterns and begin to listen and make change happen.
I began to learn about women's culture through somatic healing and a personal trip to India in the late 90s.
My life unfolded from there and I was held and mentored by powerful, heart-centered, wise women.
Apprenticed in the sacred arts of the feminine through global sacred dance, womens yoga, womb healing, shamanic methods and ceremonial sacred arts training I healed. They healed me and initiated me to help other women heal too.
I learned not only how to heal, but also to turn my experiences and stories into art and inspiration that motivated me to help other women to do the same. I was blessed to tour the world sharing my art and dance, listening to women's stories.
These stories touched be so deeply, helping women and restoring the feminine became my personal mission in supporting evolution and global change.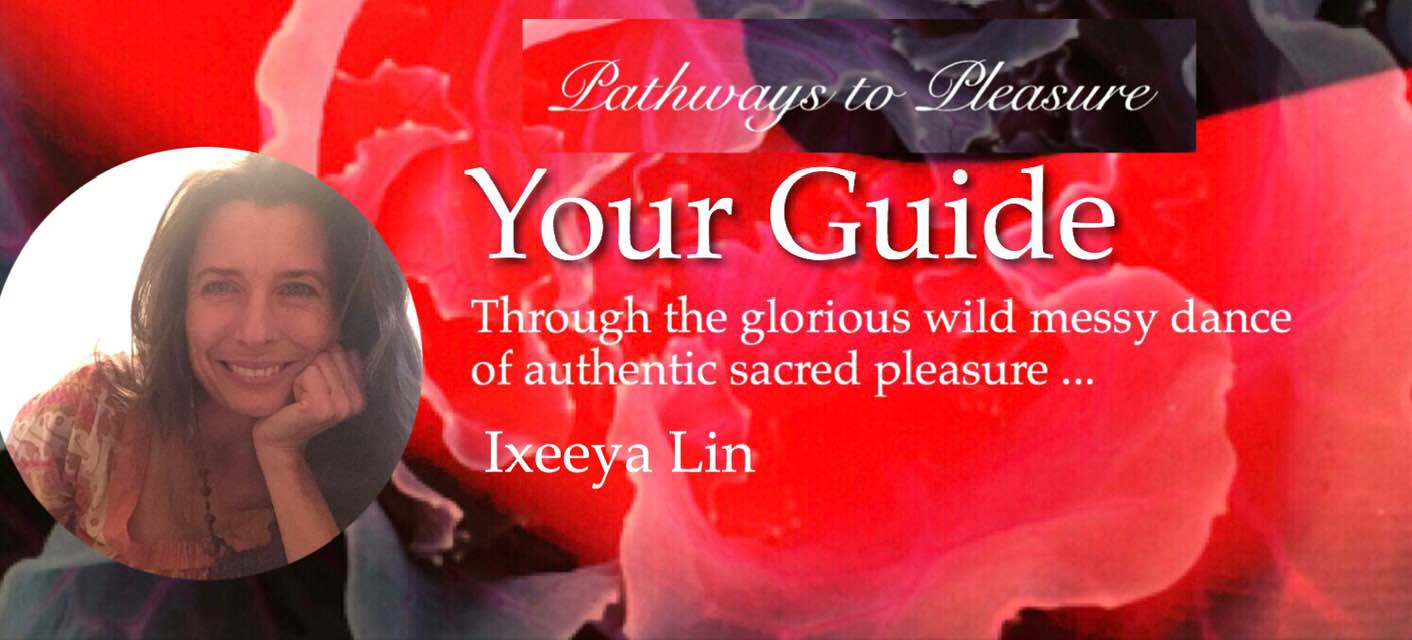 Feminine Restoration is a wild and messy dance!
It is a glorious adventure through creative life force, sexuality, emotions, and the feeling body, through ritual and release. It is the awakened path forward that occurs one woman at a time when we gather to authentically learn from one another.
It is my greatest joy to guide you home to yourself.
- Ixeeya Lin
Class Curriculum
Welcome to 2018
Available in days
days after you enroll