Feminine Embodiment and the Modern Temple Dance.
Technique, Dance Journeys and Seasonal Dance Prayers and Yoga.
Feminine Embodiment is an exploration of your own body and experiences of being a women through the seasons and experiences of your life.
Explore a variety of ancient movement methods to support you in unlocking your ecstatic creative feminine power, pleasure and inner peace!
Your Movement is powerful medicine for your body, heart and soul path.
Reclaim dance as your medicine !
This monthly membership gives you access to my Movement arts archives and a live class once a month. I drip my content in according to the season and themes each month.
There will always be a variety of classes for you to take her for whatever ails you.
Put in a request if you don"t see what you want!
Embodied Feminine Dance supports you in...
How to dance home to self acceptance, forgiveness and radical love!
Learn aspects of global womens dance to help you empower and see your beauty as you are.
Dance the wisdom of the Zodiac, Body Parts and Elements!
Explore the elemental power of the earth to attune and recalibrate to your natural wild rhythms to help shift out of societal unrealistic expectations put on women.
Dance Free out beyond the right and wrong to discover what you want, what you love and what FEELS GOOD!
Are you called to reactivate your dance and awaken this ancient power within you?


Our Movement practice helps you to let go and play so you can
get your body moving to release stress and experience more...
- Authentic Sensual Flow
- Archetypal power
- Vital alignment and core strength
- Wholeness and clarity
- Spiritual interconnection
- Instinctual Emotional Body Intelligence
- Inspired company and witness of women.
I share my 40+ year love affair with dance and all the juicy secrets.
- We explore dance journeys that help us heal and empower our life stories
- Unwind trauma and emotional habit patterns in the body
- Learn to ground and move from your root connection to the earth and sacred feminine center of your womb
- Taste a bit of technique and concepts from the variety of dance practice I have studied extensively over the years...form Ecstatic, Belly dance and my Signature W.O.M.B. Dance practices, Temple Dance, Latin Dance, Shamanic Dance, Ballet, Jazz, Modern, Sacred Dance, Earth Dance, Ritual Dance, Nia Dance, Flamenco, Tribal, Butoh, African, Pilates, Yoga.
- Learn to dance with the intelligence of your emotions and sooth the triggers.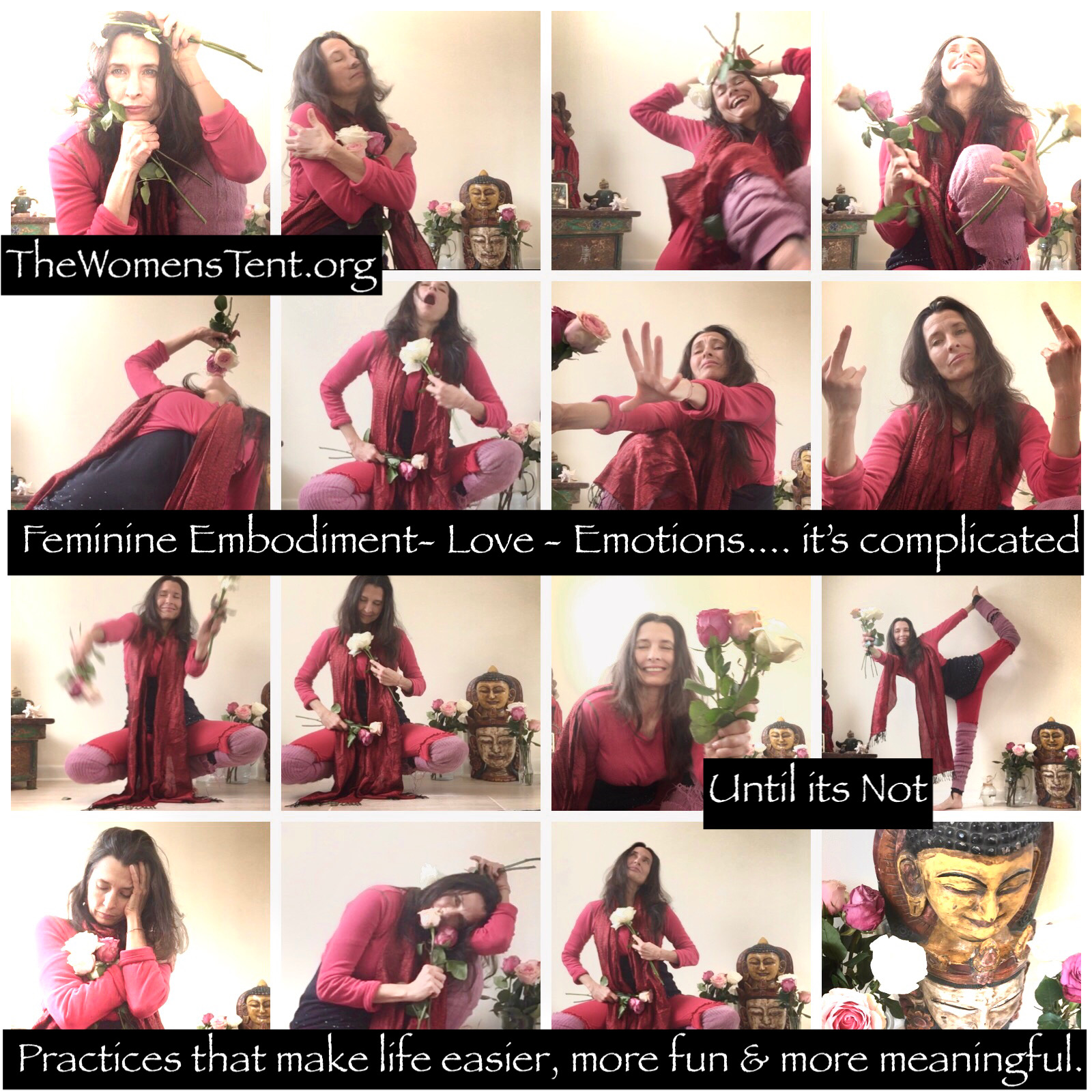 This membership is a great way to stay fit and healthy in body and mind !
Its you private portal to meet up with me whenever you feel the urge right from the convenience of home!
These classes help you to understand the power of having a daily dance practice and how it can make your life feel easier, more fun and meaningful.
* This membership easily can upgrade to a personalized 3 month Soul Session Coaching package where you meet 1 on one with Ixeeya to go deeper into personal healing, teachings or leadership mentorship where this weekly class is included to keep the weekly community classes supporting whatever you are diving deep with in your private sessions.

Monthly Membership
Our focus here during your membership is
- Helping you find movement patterns that bring you back to flow motion in your body,
- A feeling and loving connection to your feminine body and gifts
- Develop an empowering understanding between your relationship between your body and spiritual self
- To feel connection and support from other women
- To heal start the healing journey with shame and emotional traumas
- Build strength and stamina
- To enliven your bodies sensual power to heal itself, find vital alignment and core power
- Cultivate your breath
....and the most important...
- Have fun and learn some moves you can wow your self with
whenever you want to start dancing!
Movement has been my medicine through some rough times ...
she never fails to soothe and balance when I'm overwhelmed, help me recenter when habits and emotions get stirred up, and point me back to a feeling sense of trust, faith and new perspective when life feels hopeless. My dance has always been interconnected with the earth and my spiritual exploration.
If the earth, creativity and spirituality are your personal trifecta too, then this is for you!
It Is truly amazing the fluid poetry that arises through
a woman's body when she takes the space to explore her body.
The movement feels so good but still aligns and strengthens as we go, so important for aging with ease and grace.
Our dance temple is here for you to explore your feminine body and let go into
expression to rediscover your feminine power and your sacred mission.
Stay consistent with classes to get the best benefits...
Staying consistent helps you to have a transformational experience in your body and build a knowledge base of movement to help you develop your personal movement vocabulary, unwind painful contraction patterns, create a grounded presence in your body and build a personal dance empowerment home practice.
Find a space in your home to turn into your personal Dance Studio where you feel safe and comfortable and where your footing feels warm and stable ( not so slippery)
Have some water, a yoga mat, a long scarf ready for action
Dress comfortable in what inspires you.
You might like a Journal to jot things down on.
I honestly feel dance is the medicine of our times...
it's become essential to make time to move and breath consciously and circulate energy
during covid to keep my body vital and libido and immunity on the up and up.
( summer sessions are 1 hr )
Warm up / intention setting

Dance 40 min dance

Closing share
*Your Monthly Membership comes with some fun surprises ...
Your monthly membership includes:
Access to my archives of dance instruction, mediations and playlists.

Potent Thematic Musical Playlists for your dance practice

Dance and movement tips

Relevant bite size practice videos

Nourishment tips and recipes to tend your body temple

Seasonal Dance ritual to try

An easy access classroom to access all of this whenever and wherever you are!

Access to our FB Daily Dance Journal to Strut you stuff! Its a portal for us to post videos to be seen and celebrated for our dance but also to share the power and wisdom that pours out of us when we dance.
*When you sign up for a membership you pay for 1 month.
This membership will automatically renew each month until you unsubscribe from it.
Please be aware, we can offer refunds for forgotten accounts.
We meet for live Classes to ask any questions about anything here in the class room and do a show practice together.
Here I can give group sacred embodiment coaching on personal questions that benefits the whole group!
Welcome to our Global Dance Tribe!
Set up your membership today and lets get started!
Our next Live Class is on the 3 of each month at 9 am MT
Your Instructor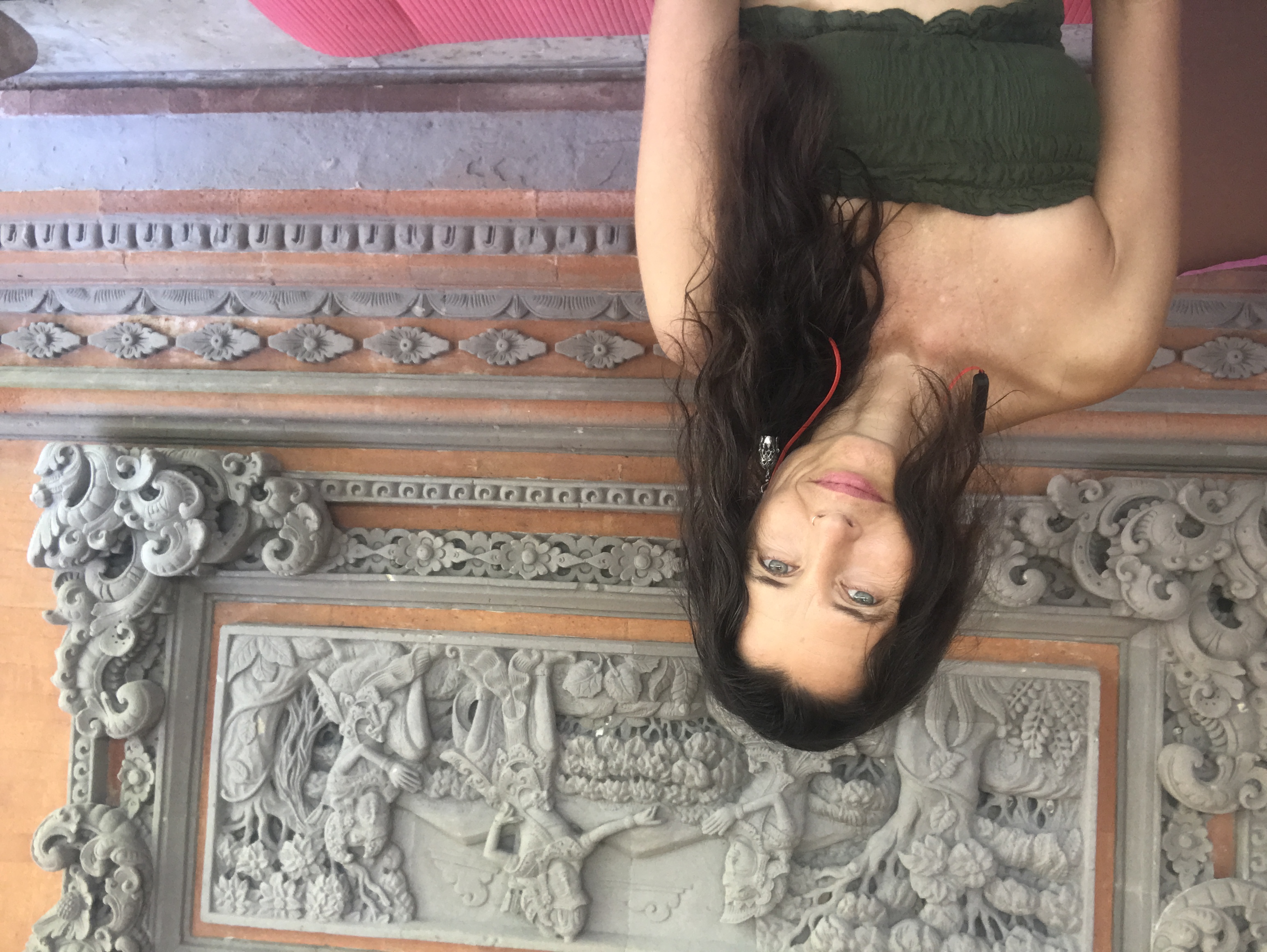 I heard the call to gather with women over almost 20 years ago, during a very tender time of awakening. It was a time of healing the disempowered shame and abuse that I carried with me since childhood, which repeated over and over again until I was willing to notice the patterns and begin to listen and make change happen.
I began to learn about women's culture through somatic healing, sacred dance and a personal trip to India in the late 90s.
My life unfolded from there and I was held and mentored by powerful, heart-centered, wise women.
Apprenticed in the sacred arts of the feminine through global sacred dance, womens yoga, womb healing, shamanic methods and ceremonial sacred arts training I healed. They healed me and initiated me to help other women heal too.
I learned not only how to heal, but also to turn my experiences and stories into art and inspiration that motivated me to help other women to do the same. I was blessed to tour the world sharing my art and dance, listening to women's stories.
These stories touched me so deeply, helping women and restoring the feminine became my personal mission in supporting evolution and global change.
Through 3 decades of practice and education I have developed embodied healing modalities that unlock feminine power and wisdom in women ready for these initiations. These practice have the power to return us all to a unified sense of wholeness within through movement, shamanic womb healing, bioenergetics, spiritual guidance and the expressive and ritual arts.
We dive deep into the ancient cellular memories of sacred culture, the elemental powers, chakra symbols, vocal activations, bioenergetics to unravel the abuse and trauma that keeps us trapped and small, we transform our experiences into potent wisdom, dances and divine purpose. We cheer each other on into a new beginnings, new chapters and cycles of womanhood!
We learn to live and lead with our feminine fully intact.
Welcome dear one. We are here for you. Are you ready?
If you are curious about working with me one on one please...
Sign up for my Free 30 min initial Discovery Session. From there you will get a sense of me and my work, have a chance to share your stories and questions so we can see what programs would support you best at this time.
Course Curriculum
Welcome
Available in days
days after you enroll
Full Bloom Body Love Sessions
Available in days
days after you enroll
Frequently Asked Questions
When does the course start and finish?
The course starts when you enroll and ends 3 months afterwards. You will have a membership to the on-line class room for those 3 months while you are signed up for the program. New content is uploaded each month. You have the option to subscribe for another 3 month for as long as you like!
How long do I have access to the course?
For 3 months or 6 if you have purchased the punch card option.
What if I am unhappy with the course?
We would never want you to be unhappy! If you are unsatisfied with your purchase, contact us and lets find a solutions.